Content Box
We met up with Patrik Gabco to talk about his performance piece, Turn Off Your TV, a movement piece commissioned for the BBC 100 exhibition at the Museum of Wales. Patrik is a movement artist, model and actor, and has a long history with the Jukebox Collective. 
Content Box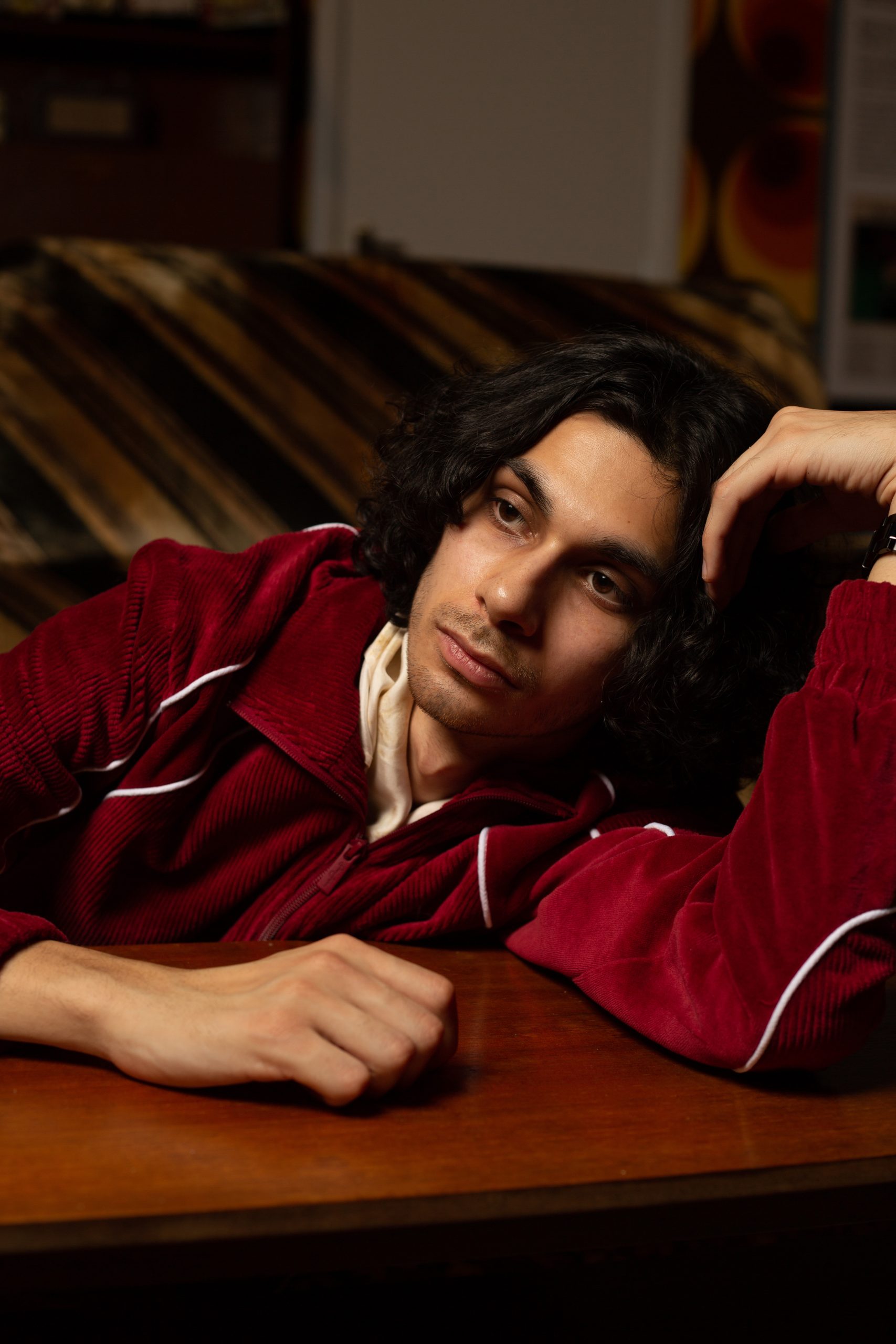 "Starting off as a student with no experience, being in the academy, and now teaching in the Academy, that's just levelling up I think." 
Content Box
Patrik, who has been with Jukebox for over seven years, is a veteran Academy student and now guest tutor and professional creative. Having started with Jukebox back in 2015, where he was first introduced to dance through the after-school programmes developed by Jukebox. After his successful audition, Patrik became a student in the Academy programme, where he trained for three years before becoming a young leader and then a dance tutor. During those three years, he received multidisciplinary training in dance, acting, poetry, and much more and was exposed to the world of being a full-time artist and creative.
Along the way, he developed his own signature movement style of popping and locking. Through movement, Patrik tells us he is able to express different emotions and aspects of his personality. An expression he would not have been able to unlock without the experience offered to him through the Jukebox Academy. 
Since graduating from the Academy, he has established himself as a creative to be reckoned with. Full-time model and actor, over the last year, he has been developing his own work whilst attending professional development opportunities such as the Edinburgh Fringe Festival as a part of ACW's Seeding for the future initiative. 
Content Box
"It shaped me. I gained experience and skill I didn't know I had. I would never think of becoming a professional dancer."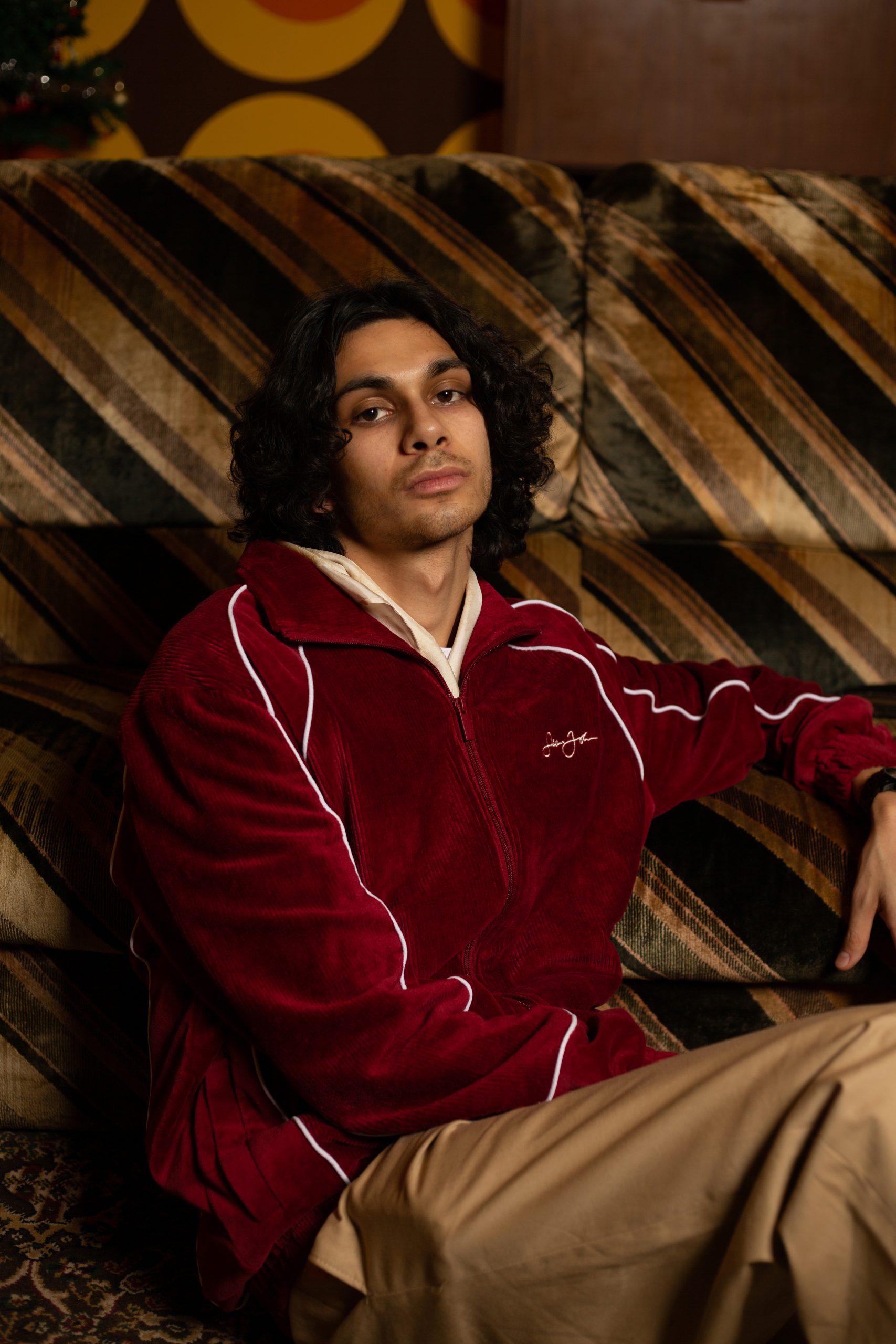 Content Box
At the end of 2022, with support from Jukebox Collective, he received the Museum's Bloedd Fund to create and direct his first professional performance piece, 'Turn off your TV'. Bloedd Amgueddfa Cymru is a fund created by Amgueddfa Cymru to support young emerging artists in Wales. 
Through movement, dance and poetry, Turn off your TV is an intimate performance delivered by Patrik, and his brother Lukas, which explores the role news plays in shaping our experience of the world, both in the past and present. It tells the story of the evolution of news over the years, and it challenges audiences to reflect on how our future might be shaped as well. "The show was inspired by what I was seeing. Like for example there is a war now, Ukraine, but there was also a war back then. So is racism, and there's racism now. The years are so apart but it's still here, and you can compare them." An expression of Patrik's hopes and dreams for humanity, he questions current global narratives and implores viewers to imagine a world where joyful news replaces tragedy and conflict. 
The piece took place in the BBC 100 exhibition at the Museum of Wales, with mentorship by Jukebox Collective Directors Liara Barussi and Lauren Patterson and renowned dancer Brooke Milliner. It was received with excellent feedback from the audiences and viewers who were able to attend the performance in person. With Patrik hoping, they walked away, inspired.
Content Box
"We need more love, more kindness and peace. That's what's needed."
Content Box
Since then, Prague-born and Cardiff-based, Patrik has been focusing on building his acting career. Keeping himself busy with auditions and updating his professional profile, he says it's challenging to find enough creative work in Cardiff. But he has plans to move to a larger city such as London and take his show on tour with him. 
Reflecting on his time in Jukebox, Patrik speaks with nostalgia and inspiration. "For me, Jukebox is a place where you get to achieve your goals and become a professional in whatever you want to do, whatever career you want to do, they will support you to achieve that goal." Delivering guest dance sessions here and there and creative development classes in the Academy, he is moved by the new cohort of students and hopes to be able to collaborate with them on his next performance project.
It's clear that his connection with Jukebox has shaped him to be the artist he is today and that he feels immense loyalty towards the collective, as well as a responsibility to take everything that he has learned and pass it down to the next generation of creatives. We ended our conversation with a few wise words of advice from the young artist. 
"If you think it's not for you, just try it anyway, because you might fall in love with it, be good at it, and make a career out of it."