Content Box
The first ever BBC Young Dancer was held in 2015. It followed a nine month search to find the UK's most gifted and dedicated dancers aged 16-20 in four categories; Ballet, Contemporary, Hip Hop and South Asian Dance.
At the Final the winners from each category perform alongside two additional 'wild cards' for the overall title in front of a judging panel made up of some of the biggest names from the dance world. BBC Young Dancer, along with BBC Young Musician, is central to the BBC's support of the arts and its commitment to the development of new talent.
Here, we take a look back at our journeys with BBC Young Dancer and the stories of our talent that made it to the finals.
Content Box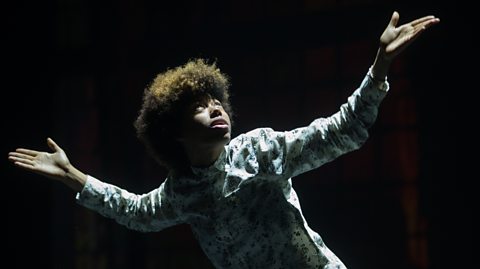 Content Box
In 2015, Sharifa Tonkmore made it to the final for the Hip Hop category with her unique freestyle performance. Artistic Director, Liara Barussi was the Hip Hop category mentor, providing Sharifa support and encouragement throughout the process.
You can watch Sharifa's performance here
In 2017 and 2019, Kate Morris made it to the Street Dance final, impressing judges with her theatrical performance that captured her abstract style of movement.
Content Box
Content Box
Watch Kate's performance here.
In 2017, Jodelle Douglas was the winner of the Street Dance category going on to perform in the finals at Sadler's Wells theatre. 
Content Box
Content Box