Content Box
Jaffrin shares her personal experiences of racism and colourism within the South Asian community.
Content Box
Content Box
South Asian communities in the West have been facing racial discrimination from white people for centuries, something which has become ever more apparent recently. However, there is often a disconnect between the type of racism perpetuated by white people, and that which exists within communities themselves.
Jaffrin is a Welsh, Bangladeshi, Muslim poet and multi-disciplinary artist who is more than familiar with these deep-rooted beliefs. Growing up, skin colour was a regular topic of conversation in her family and she was often encouraged to stay out of the sun because her skin would get darker, implying that it would make her less desirable.
These experiences inspired her poem, SKN, in which she explores how colourism is rooted in European colonialism and is deeply embedded into the lives of many South Asian communities.
Youtube Video
Content Box
Curated by Jukebox Collective and Directed by Artistic Director, Liara Barussi, Jaffrin's poem has been brought to life through a poetic visual styled by local Welsh-Somali stylist Asma Elmi.
The short film takes place in the National Museum Wales and draws similarities from the British royal family, questioning the parallels between them and the ideologies that families from racially minoritised backgrounds uphold in order to retain a good reputation within their community.
Content Box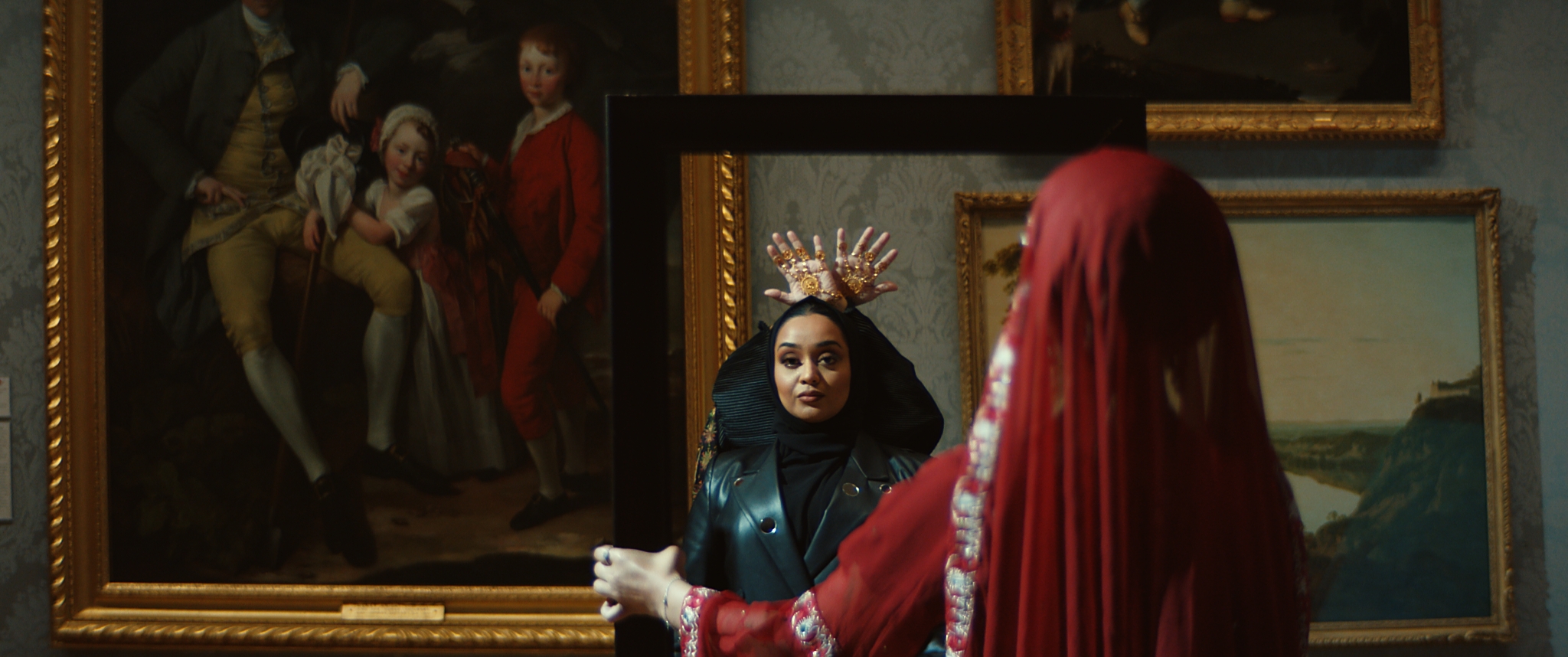 Content Box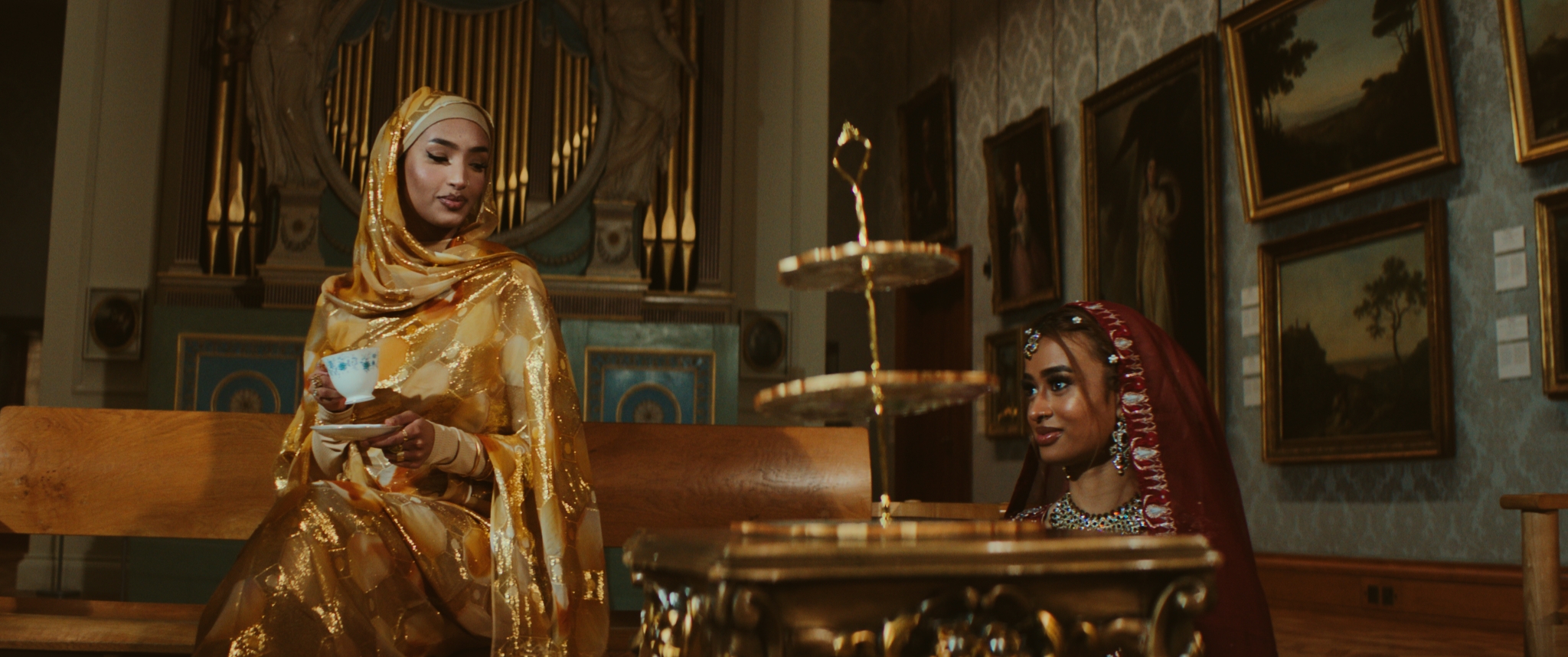 Content Box
The poem draws from Jaffrin's personal experiences, including a trip to India where she was faced with the unnerving reality of the country's devotion for Queen Victoria. This narrative became even more obvious when a news article broke about Meghan Markle breaking royal protocol by crossing over her legs rather than sitting with a slant. Something which was similarly frowned upon in Jaffrin's own family, and inspired part of this poem, "is that what happened when we adopted their ideology?", she asks.
Jaffrin says, "I have felt alone in my skin and my soul so many times and I know that is a very relatable thing – I just want people to feel comfort in relating through my work and to understand they are not alone.
Content Box
Content Box
I also hope that this piece of work will encourage more discussion and action to eradicate certain traditions that are rooted in racist ideologies and to tackle subjects that are deemed taboo to talk about. I'd like to encourage other Asian and Muslim women to speak on and express their experiences as every single experience is valued."
SKN is part of a six part series of films and performances curated by Jukebox Collective for Festival of Voice.

Content Box
Credits: 
Curator – JUKEBOX COLLECTIVE
Artist – JAFFRIN
Artistic Director – LIARA BARUSSI
Producer – LAUREN PATTERSON (Jukebox Collective) + DAVID MASSEY (Gŵyl y Llais | Festival of Voice)
Director of Photography – EMILY ALMOND BARR
Camera Assistant – NATHAN O'KELLY, LOUISE JENKINS
Stylist & Art Director – ASMA ELMI 
MUA – GEORGIA DEANE 
Hair Stylist – TOM SAGE
Editor – GARY COOGAN
Colourist  – JIM BRACHER
Music and Sound Design – IXYXI
Sound Recordist – KAIRESE HAWKINS
Photographer – ZAID DJERDI + DEBBIE BRYAN
Cast:

SHAKEEL MURTAZA
SHOBNAM HUSSAIN
MOJEED ADEGBITE
MONIA AHMED-SHARFI
SALMA KHAN
VIOLA GIKAR
HIBO ELMI
TILEWA YUSSUF