Subtitle
Talk to Coco presents five queer creatives breaking barriers and sparking change. Discover their inspiring work in art, beauty, activism, and storytelling.
Content Box
It's Pride Month! The month where we get to celebrate and show love to some amazing queer creatives. It all started back in the 1960s with the Gay Liberation Movement in New York City, and now it's grown into a month-long festival that embraces the fabulousness and diversity within the LGBTQIA+ spectrum.
But let's remember that Pride Month is about more than just rainbow flags and corporations jumping on the bandwagon. It's an opportunity to shine a light on the real challenges and issues faced by LGBTQIA+ people every single day. That's why we're stepping up to give a platform to queer creatives and artists who are making a difference.
To curate this list, we've teamed up with Talk to Coco, a non-binary queer creative and mental health speaker. Together, we've handpicked five LGBTQIA+ artists who deserve your attention and support. These individuals are using their talents to inspire and uplift the community, so get ready to show them some love!
Content Box
Ashton Attz (@attzs_)


Painter + Illustrator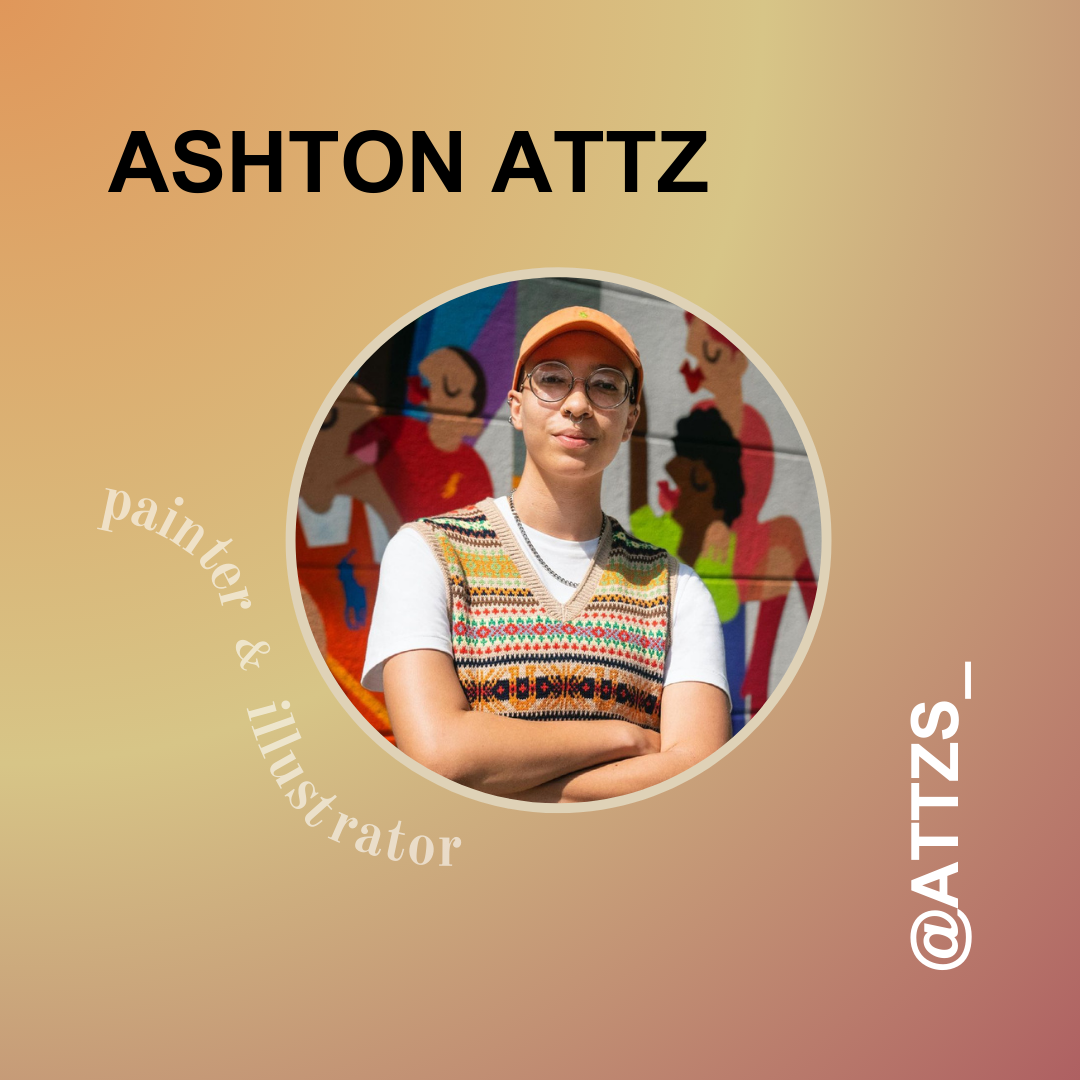 Content Box
Meet Ashton Attz. Brilliant black painter and illustrator based in London. Ashton's work knows no limits and has caught the attention of big brands like Converse, Adidas Originals, Costa, and Ralph Lauren. Their bold and colourful art celebrates everyday moments and features diverse characters set in a vibrant rainbow utopia. Ashton's art is all about queer visibility, equity, positivity, and mental health, and they're spreading that message far and wide.
Content Box
Scott McGlynn (@scottmcglynnofficial)

Actor + podcast host +

activist + beauty guru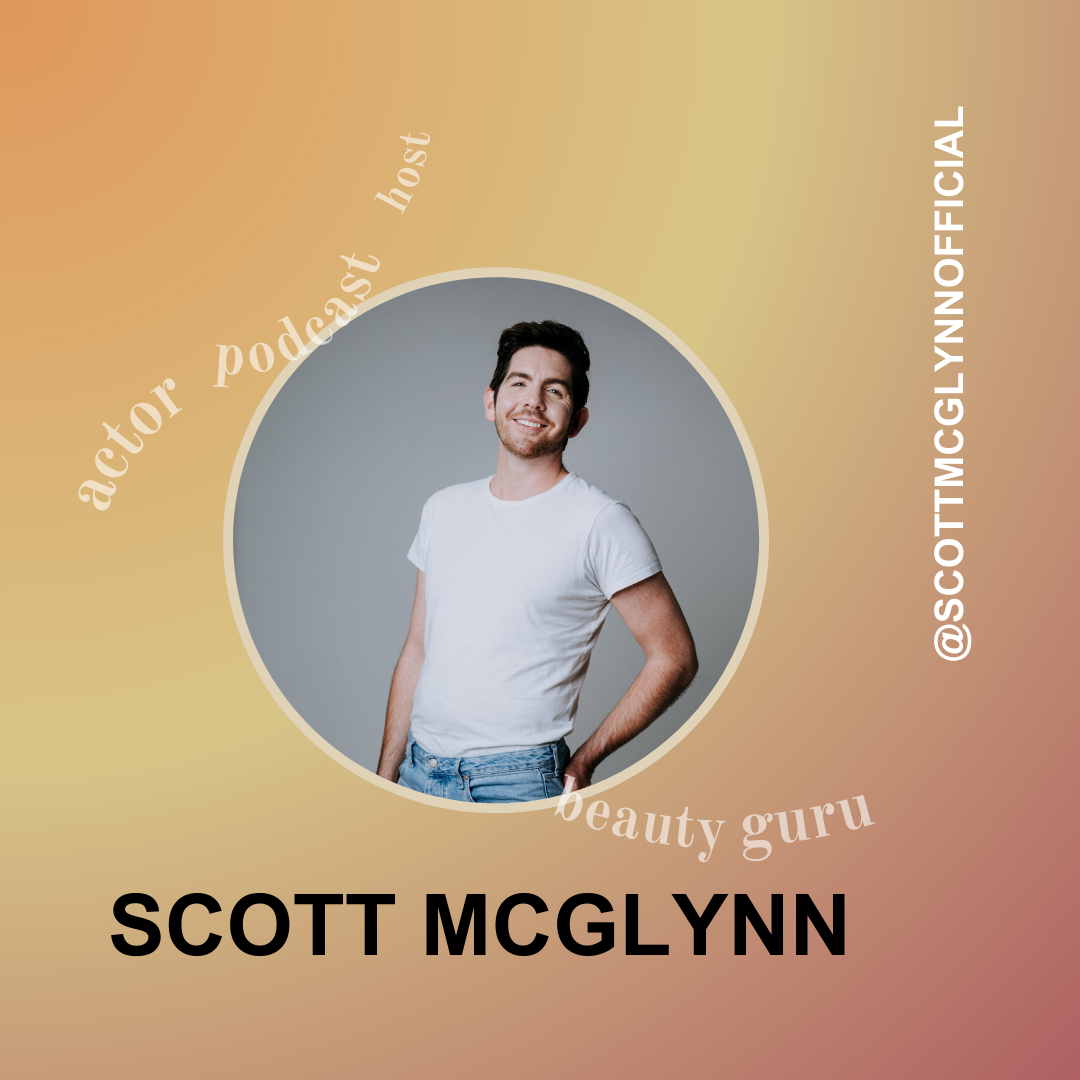 Content Box
Talented actor, beauty guru, and the host of Celebrity Skin Talk. Hailing from Cardiff, Scott is on a mission to promote healthy and affordable skincare for everyone, breaking down gender barriers along the way. In 2022 he convinced Superdrug to stock makeup in the men's aisles, smashing the stigma men face when buying cosmetics. Beyond his campaigning, Scott hosts an IGTV show where he dives in on all things beauty and skin with celebrity guests. And guess what? Scott is about to make his big-screen debut in a feature film. Talk about a rising star!
Content Box
K Bailey Obazee (@drybabe)

Creative director + DJ
Content Box
Dubbed London's coolest librarian, K Bailey Obazee, also known as DryBaby, is a creative director, DJ, and founder of PRIM, a library and digital platform dedicated to celebrating black queer stories. Their passion for promoting black and African writers led to the creation of the queer Black book club called Okha. Collaborating with Burberry and Now Gallery, K Bailey is bringing the joy of reading and storytelling back to the community.
Content Box
Ro and Nana
(@ro.frimpong + @notnanalise)

Podcast hosts
Content Box
The dynamic duo behind the Two Twos Podcast, "the podcast we ALL needed so bad" according to Coco. These London-based, black queer women are making us laugh and sharing their real-life stories. With over 150 episodes released, their podcast covers topics like sexuality, starting families, being gay and Muslim, and so much more. Ro and Nana are bridging the gap between different communities, creating understanding and laughter along the way.
Content Box
Mari (@Mythsntits)

Illustrator + painter
Content Box
A Welsh queer illustrator based in Cardiff. Mari's mission is to celebrate queerness in Welsh culture by shining a light on the forgotten figures of mythology and history. Through colorful and humorous illustrations, Mari brings the current queer scene of Wales to life, captivating us with prints, tattoo flashes, and t-shirts that carry a powerful message.
Content Box
Coco Reece (@talktococo)


writer + poet + activist + non-binary creative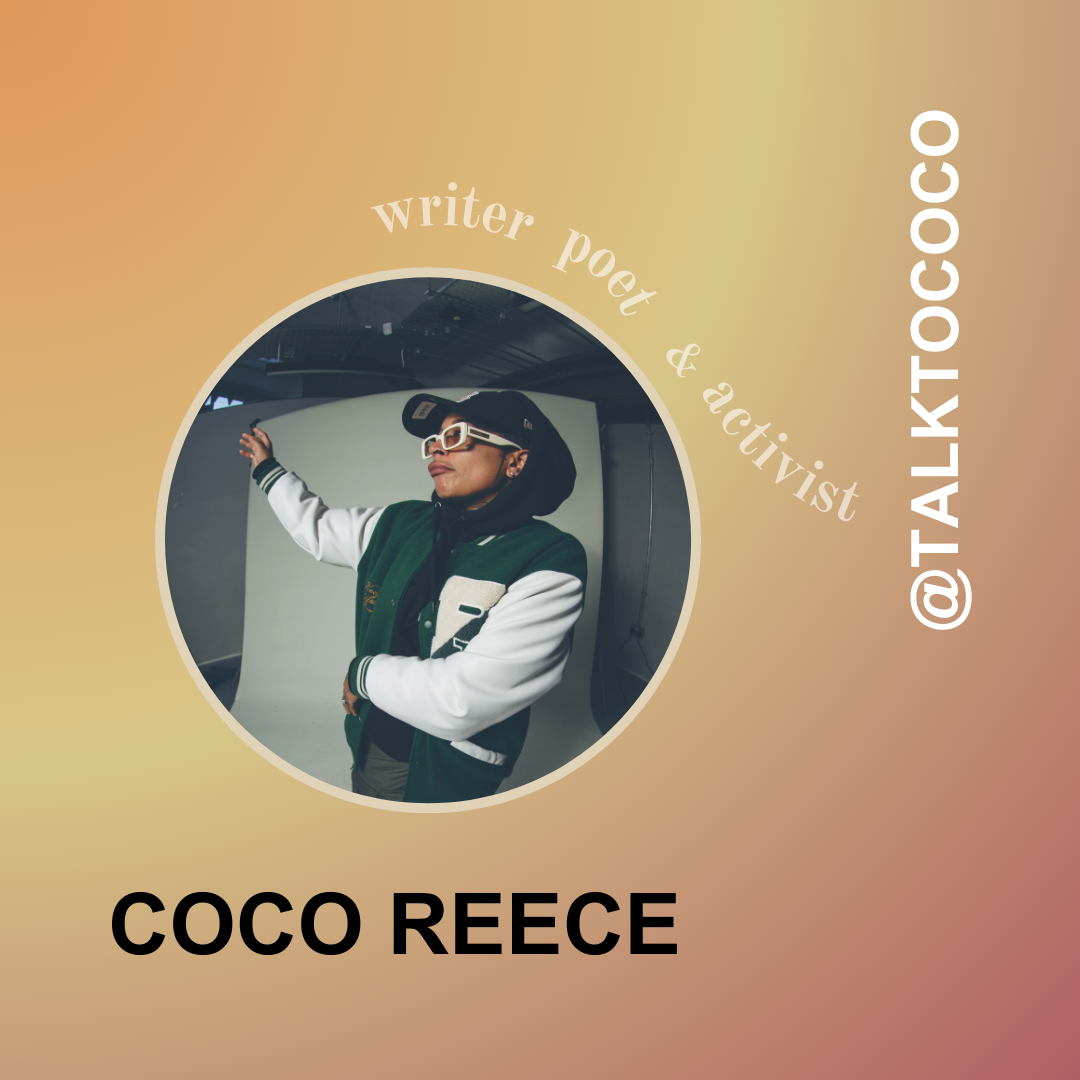 Content Box
And let's not forget the person who helped us curate this incredible list, Coco Reece. Coco is a black, queer, non-binary, neurodivergent artist and the founder of Talk to Coco, a safe space for people to talk, share their experiences, be heard, and have their feelings and thoughts acknowledged. Through their work, Coco strives to battle stigmas and stereotypes, championing differences and superpowers. Collaborating with brands such as Amazon, Yahoo and Jukebox Collective to advocate for self-love, self-acceptance and mental health.
Content Box
So there you have it! These SIX creatives are making waves in their respective fields, and they deserve all the love and support we can give. Let's celebrate their contributions and continue to uplift queer voices during this Pride Month and beyond.