Content Box
Content Box
Content Box
"Academy has helped me progress creatively and develop my leadership skills, this year I'm focusing on Hip Hop, Litefeet and strengthening my power moves. Seeing the growth of the younger students as they develop into young artists also really inspires me."
Jo-el is 18 and has been a part of the Jukebox family for ten years. He's attended Jukebox Academy since it began in 2015, and now teaches the weekly open community class, developing his skills as a tutor. Alongside attending college, Jo-el also takes part in the Jukebox 'Duets' project with Ballet Cymru. Jo-el is a talented content creator and has recently started his own YouTube channel dedicated to his photography and videography content.
Content Box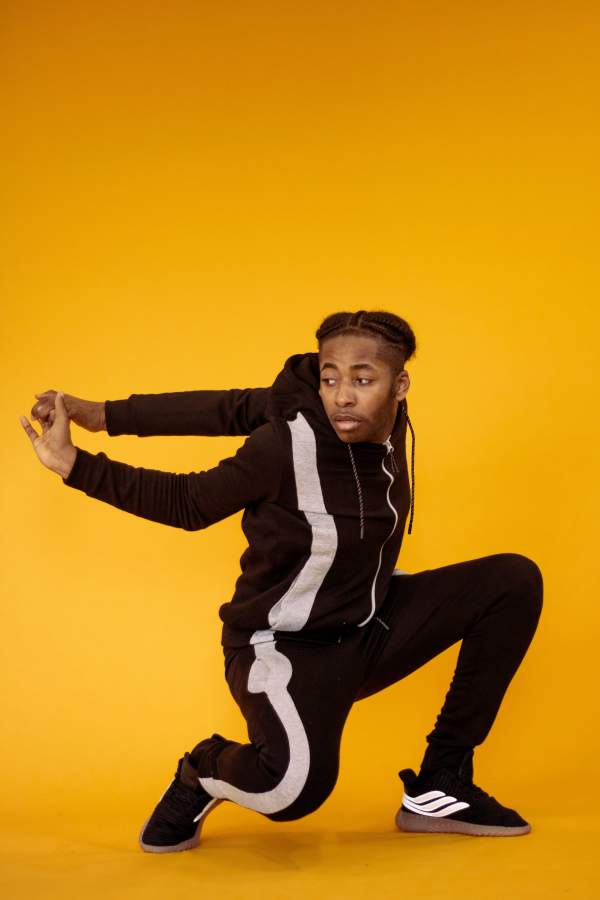 Content Box
Content Box
Content Box
"My main passions are dance and fashion, I love being part of the Academy because we are mentored and encouraged to develop our individual style and strengths. In the future, I'd love to dance professionally, style for performances and artists and design my own clothing line."
Truli is 17, and teaches the Jukebox open community class as well as being an Academy student. She's currently focused on developing her freestyle technique and working with other students to create collaborative work. Truli also studies different aspects of the fashion industry at college, whilst working on print ideas for her growing clothing company, Lab Creatives.
Content Box