Subtitle
Discover how our music programme, Find Your Sound, empowers young artists. As nine students have an unforgettable experience at Focus Wales 2023
Content Box
Last month we took nine students from our music programme, Find Your Sound with Lab7 to Focus Wales 2023! The festival is an annual international multi-venue showcase that spotlights emerging talent, and our music boys left inspired and energised for their next career step.
Content Box
During the festival, the boys attended music industry panels by PRS, Power Up, A Guy Called Gerald, Aleighcia Scott, and the Music Managers Forum. They connected with big names in the Welsh scene, like Anthem, John Morries, Andrew Ogun, and Al Hardwicke Kassi. With live performance highlights by Mace the Great, Elina Lee, Mirari, Aduja, Safe Tobes, Manlike Vision, and so many others. The boys left feeling motivated, inspired and hopeful about their own future as artists.
Content Box
Content Box
At Jukebox Collective, we're committed to providing creative programmes that shape the next generation of artists and creatives in Wales. Through technical training, paired with industry insight sessions, and go-see opportunities, we ensure our students receive the tools and knowledge necessary to help launch their creative careers.

Let's hear our music students had to say about their unforgettable Focus Wales 2023 trip:
Content Box
Momen, 18, shared, "I feel more connected to the music industry now. I've learned that making music isn't the only way to thrive in this industry."
Content Box
Reflecting on the experience, Mahan, 16, said, "Focus Wales 2023 unlocked new levels of music knowledge for me. I discovered depths of music I never knew existed. It was the best three days of my life!".
Content Box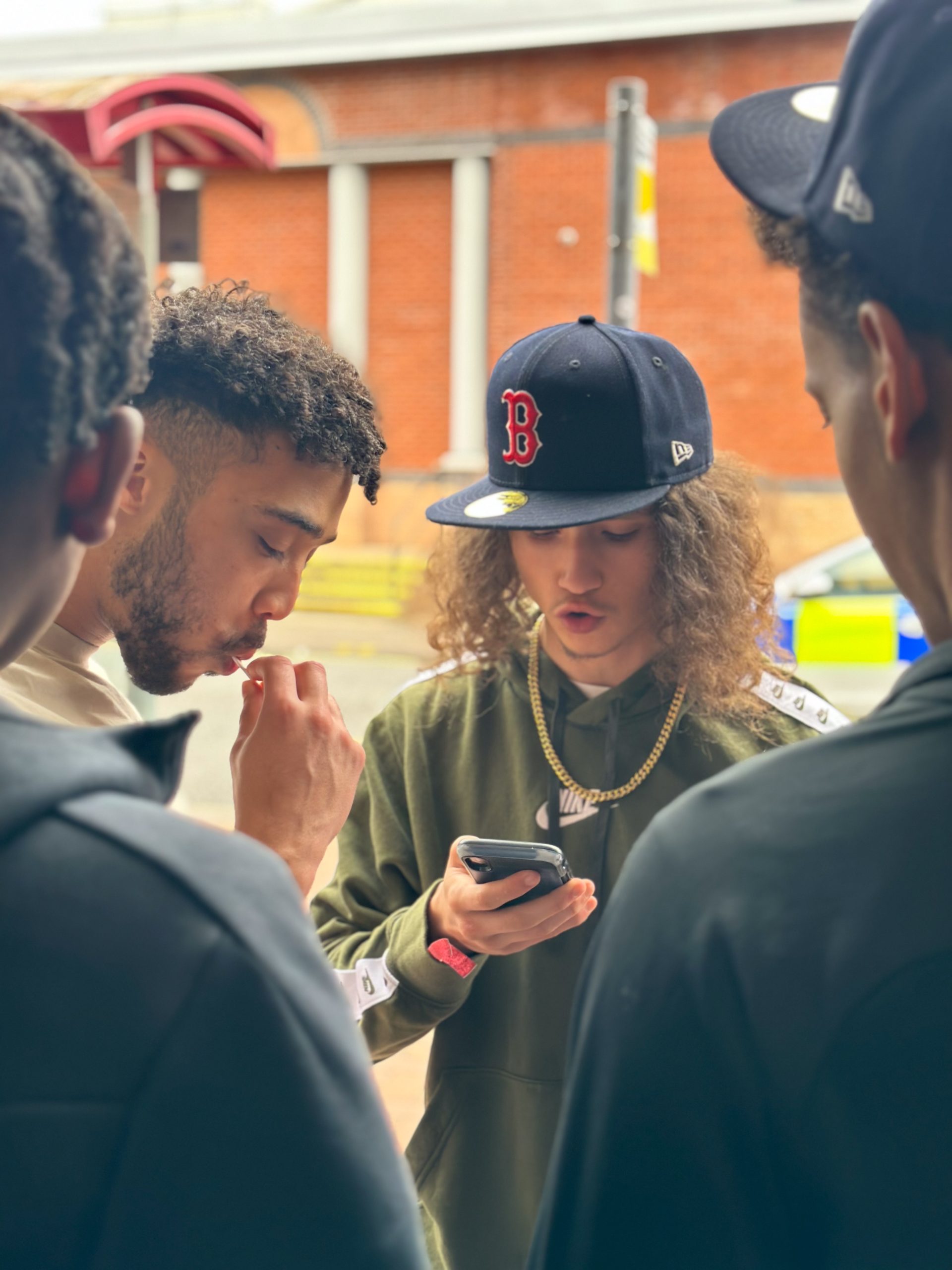 Atss, 15, shared, "I got ideas on how to grow my network , I learned what a sync is and understood why having a manger is important"
Content Box
CH, 18, highlighted the impact of the trip, saying, "I now have a better understanding of important aspects like management, contracts, and PRS. I can use this new information to help my career in music and make sure I make money out of it.."
Content Box
Kays, 16, found his newfound inspiration, stating, "It has motivated me to start working on my music and actively pursue my career in the industry."
Content Box
Content Box
We're proud to have provided these remarkable experiences for our students, empowering them to nurture their creative expression and navigate the ever-evolving music industry. We're excited to witness their growth and support their professional careers.
To find out more about how you can join our music programme for teens in Cardiff, check out the Find Your Sound page below. 
Content Box