Subtitle
Find Your Sound music students perform their latest tracks alongside a panel discussion on nurturing young talent in Wales.
Content Box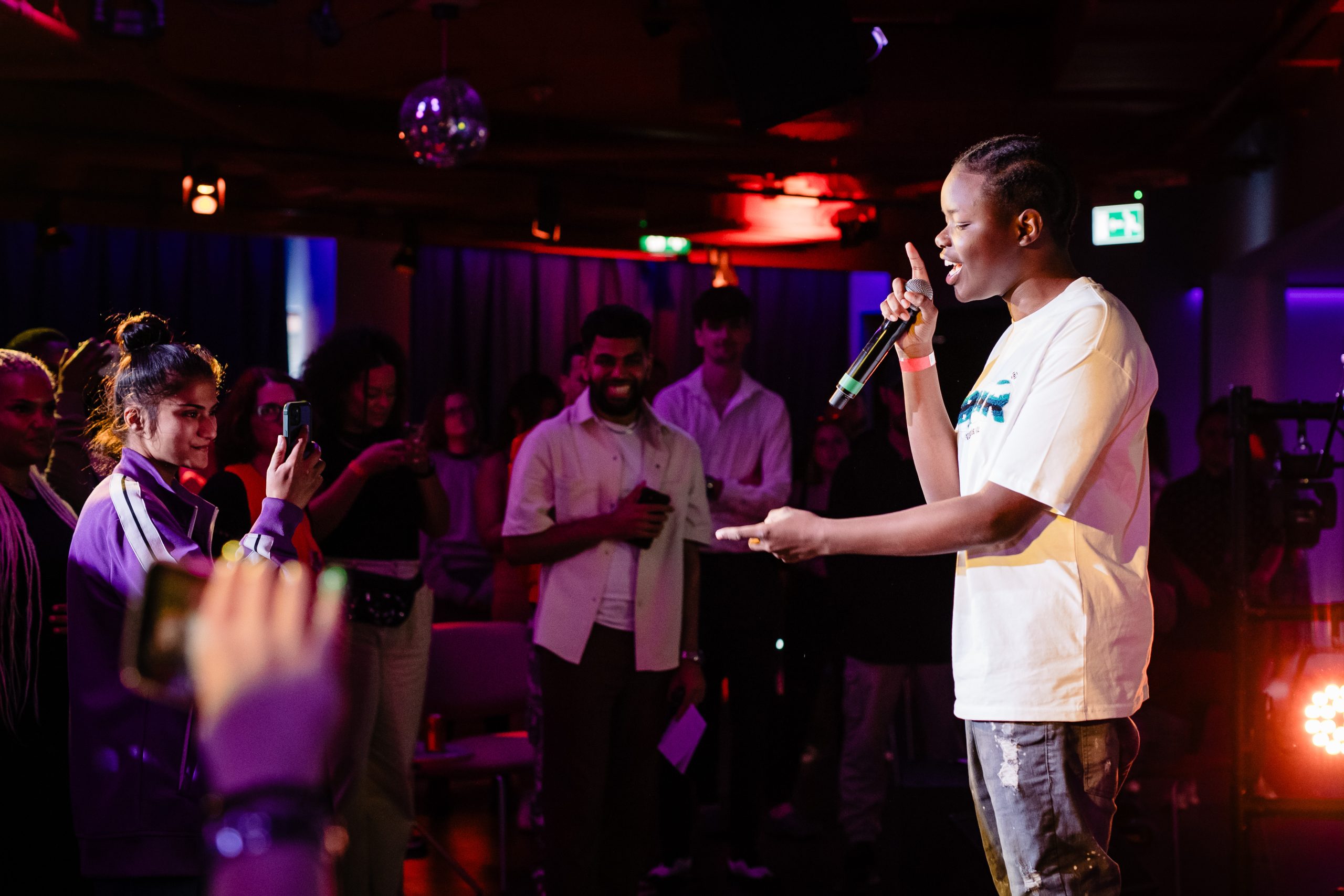 Content Box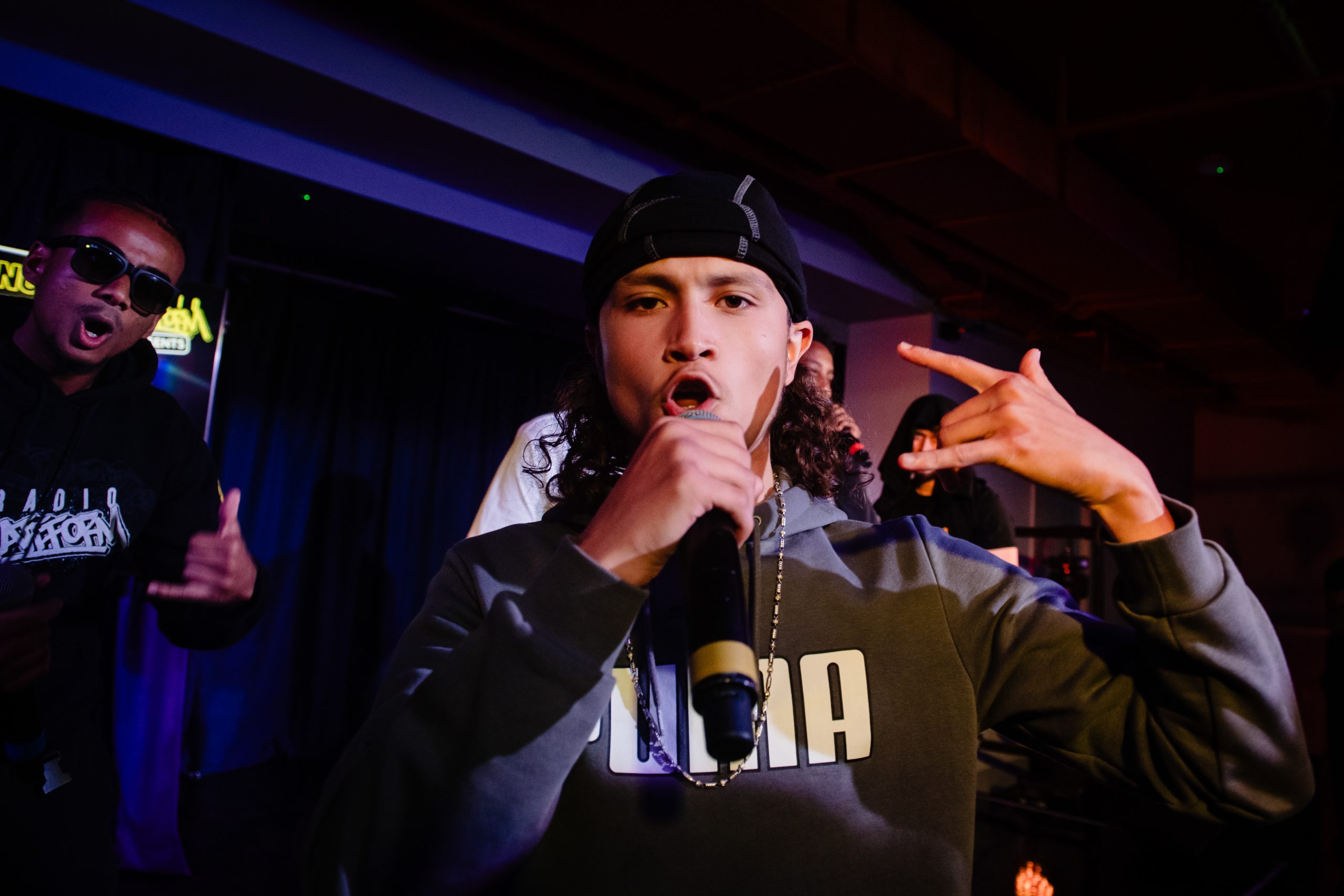 Content Box
From the deep rap lyrics of Atss, to the soulful vocals of Eddie, and the flowy bars of One84k, each of the boys brought their unique style to the stage.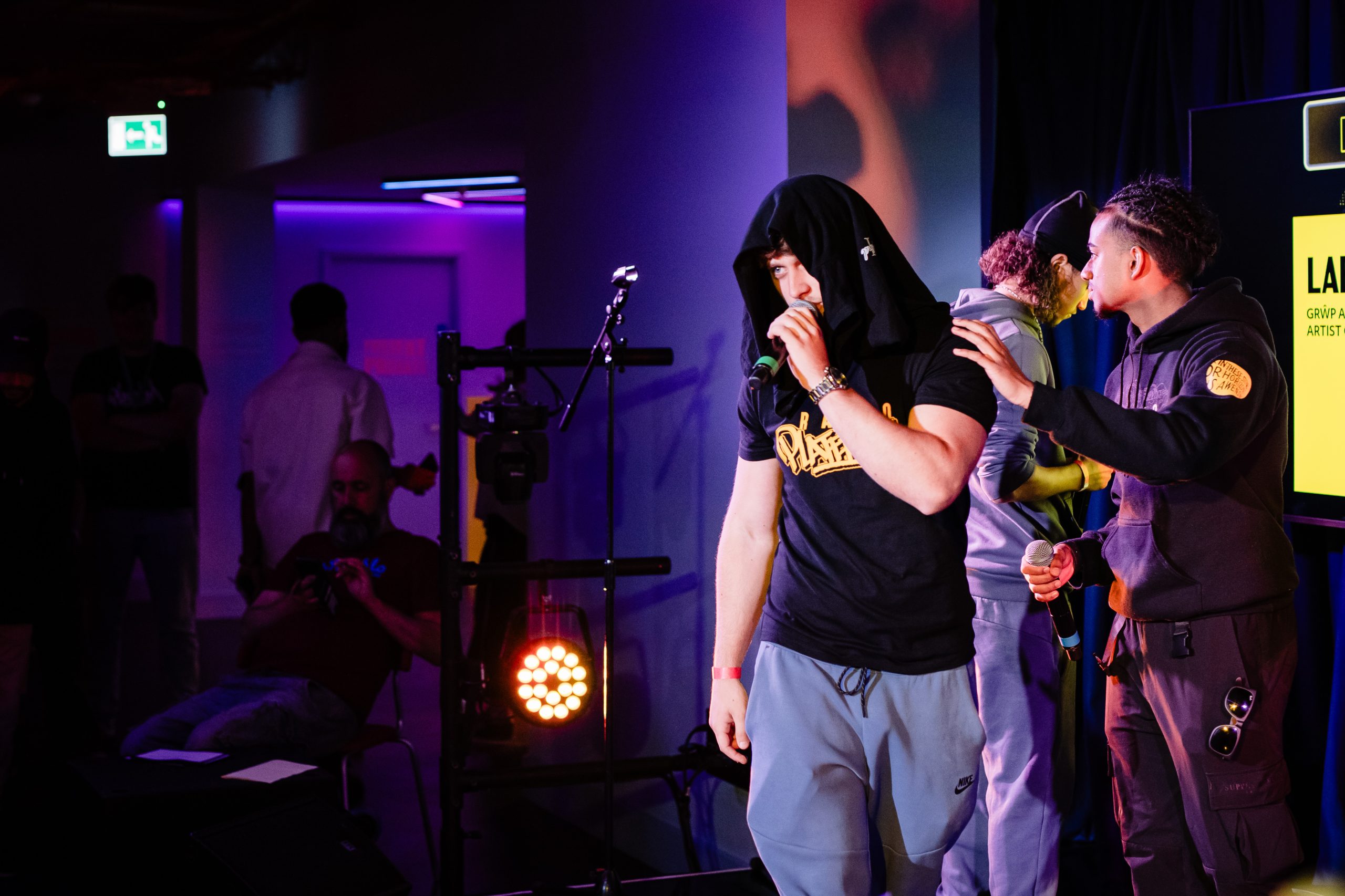 Content Box
The event which was a celebration of youth arts in Wales, also featured a live podcast panel discussion with industry experts, Jason 'Dregz' Camilleri of Wales Millenium Centre, Rhian Hutchings of Anthem, BBC Radio presenter and Reggae Artist Aleighcia Scott, as well as singer-songwriter Bruna Garcia of National Youth Arts Wales. The panel, lead by Radio Platfform presenter, Bablu Shikdar, shared their perspectives on nurturing new talent and their experience navigating the creative industry. They also discussed how to develop opportunities for young people in the creative sector and turn their skills into sustainable careers.
Content Box
Content Box
Closing the night was grime artist Valleyboy Zero with his powerful lyrics and singer-songwriter, Adjua delivering soulful alternative r&b sounds.
Content Box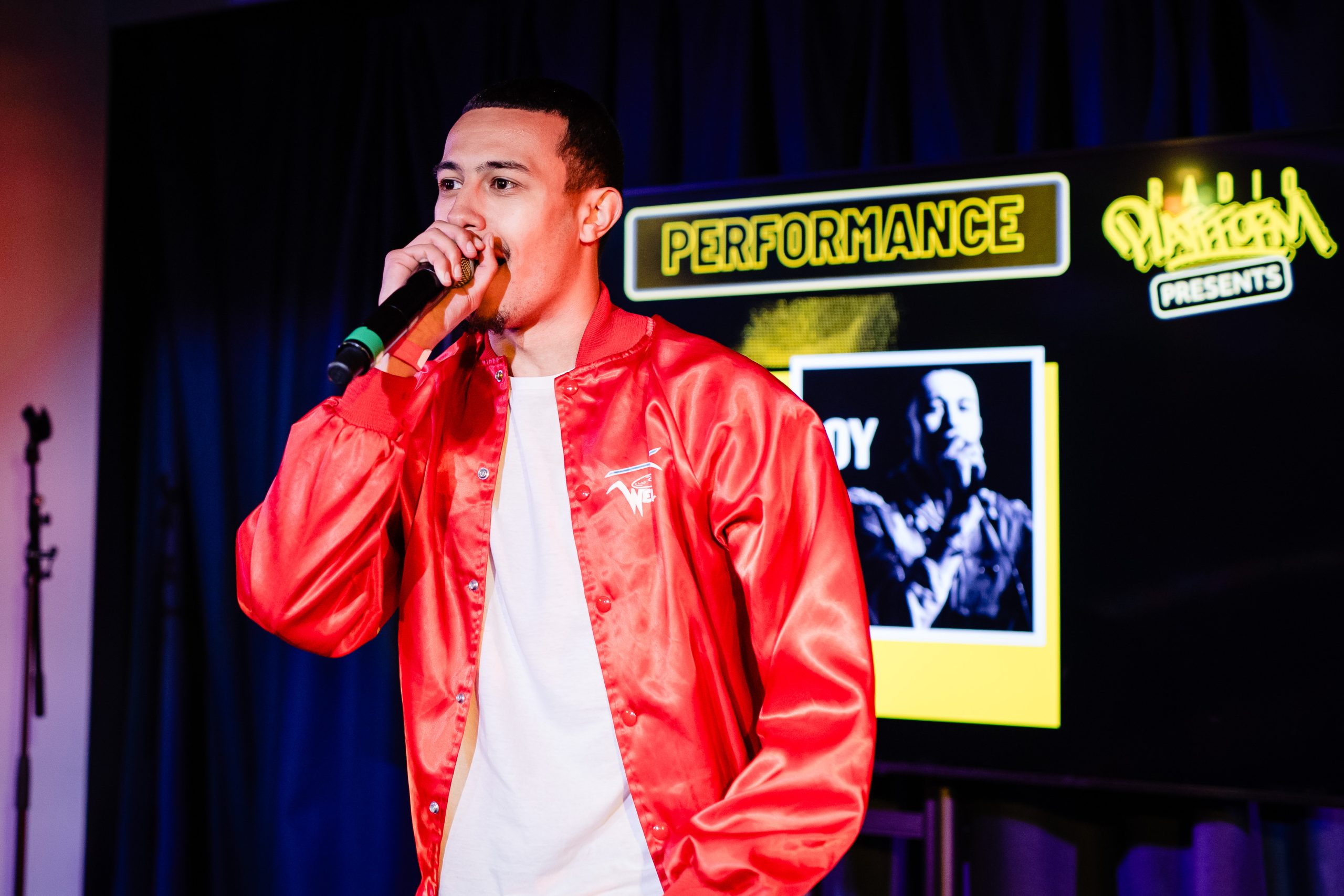 Content Box
For us, supporting and nurturing young creatives is at the root of everything we do. Radio Platfform Presents provided an incredible opportunity for our Jukebox Academy students to showcase their talents and network with industry professionals, leaving them motivated and inspired to continue their artistic journeys.
Content Box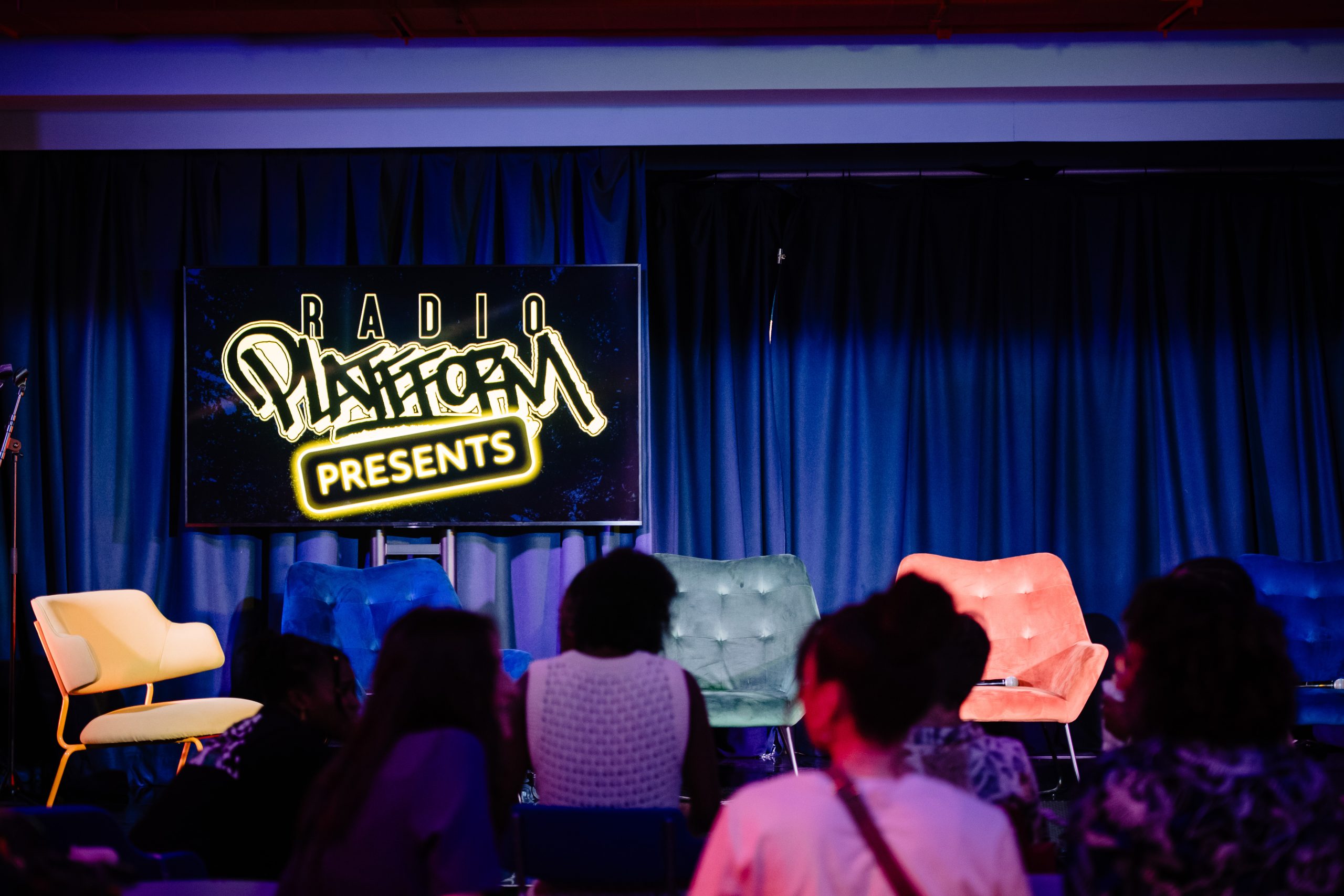 Radio Platfform, based in the Wales Millenium Center, is a youth-led radio station that supports young people to produce and present their own live radio shows and podcasts, with Platfform Presents being their first independent event and the start of many more opportunities to showcase emerging talent.
Content Box
Find Your Sound, in partnership with Lab7, is a music development programme for teens in Cardiff.
If you're a young person between 13-18 years old in Cardiff and want to kickstart your music career, check out the page below to find out how you can take part in our programme.