Subtitle
Content Box
Jukebox Collective was invited to attend the Labrum fashion show at London Fashion Week 2023 on 17 September, as the brand unveiled its Spring/Summer 2024 collection titled Nomoli Odyssey.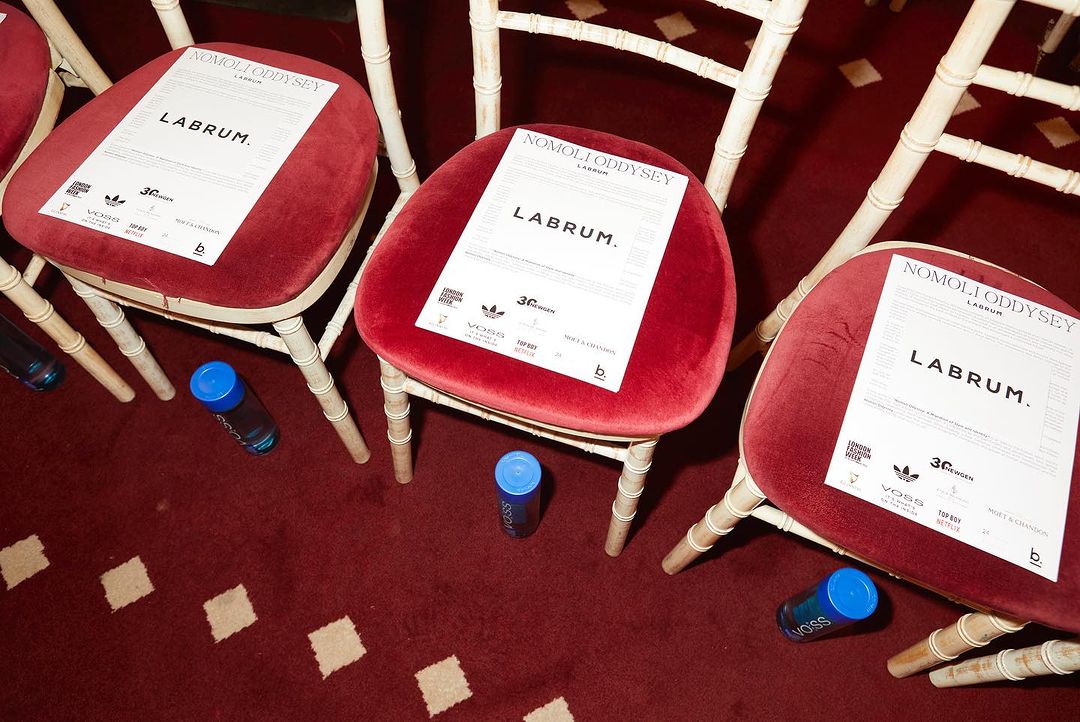 Content Box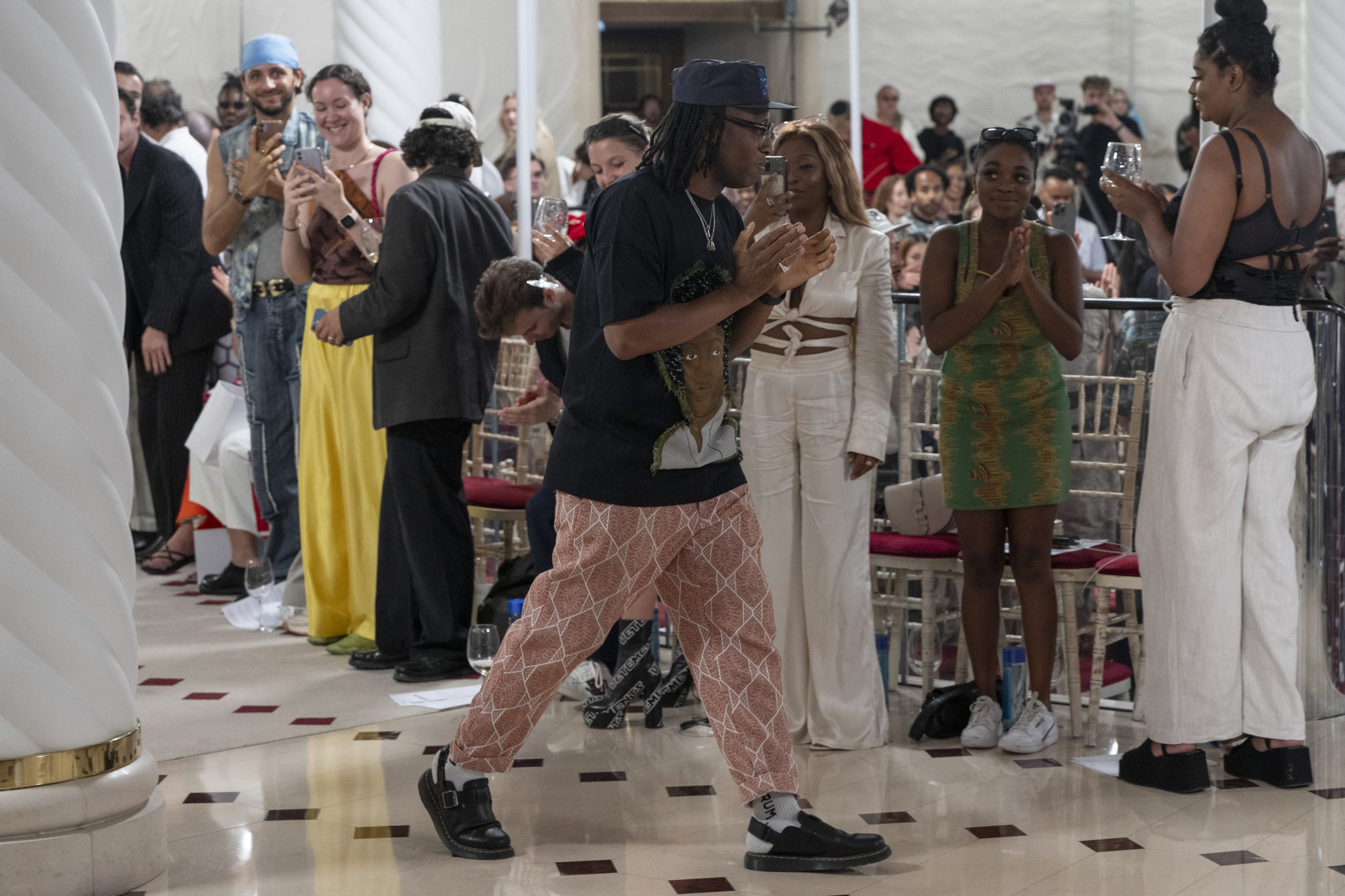 Founded in 2014, by Sierra Leone-born Foday Dumbuya. Labrum is a London-based fashion brand telling compelling stories about African culture and heritage through wearable art. As it brings together West African sensibilities with classic British tailoring, it seamlessly bridges the gap between the two worlds.

Content Box
For Spring/Summer 2024 at the London Fashion Week 2023, Labrum showcased Nomoli Odyssey, a collection inspired by the Nomoli figures of Sierra Leone, the lasting remnants of the Liberian empire. The collection effortlessly blends formal and casual elements within classic silhouettes, drenched in vibrant hues of teal, olive greens, deep blues, and muted reds.

Masquerades and folktales are explored through the textiles, monograms and embroidery that adorn each piece. While classic silhouettes are boldly exaggerated, adding movement to the garments, capturing the spirit of the 70's migration era.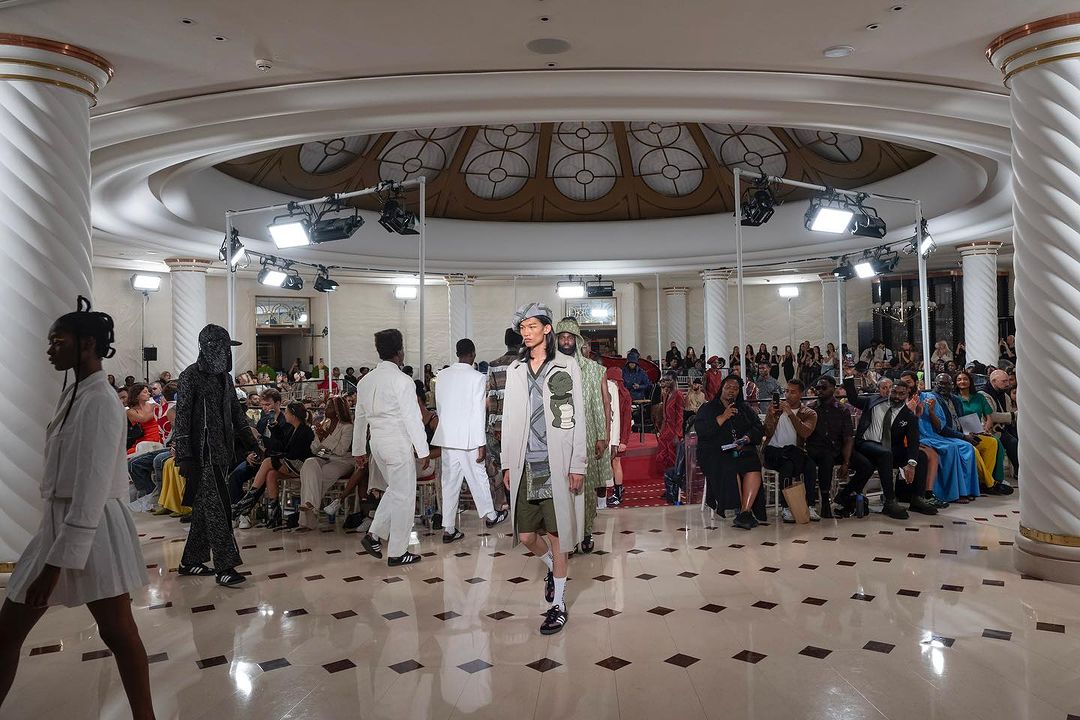 Content Box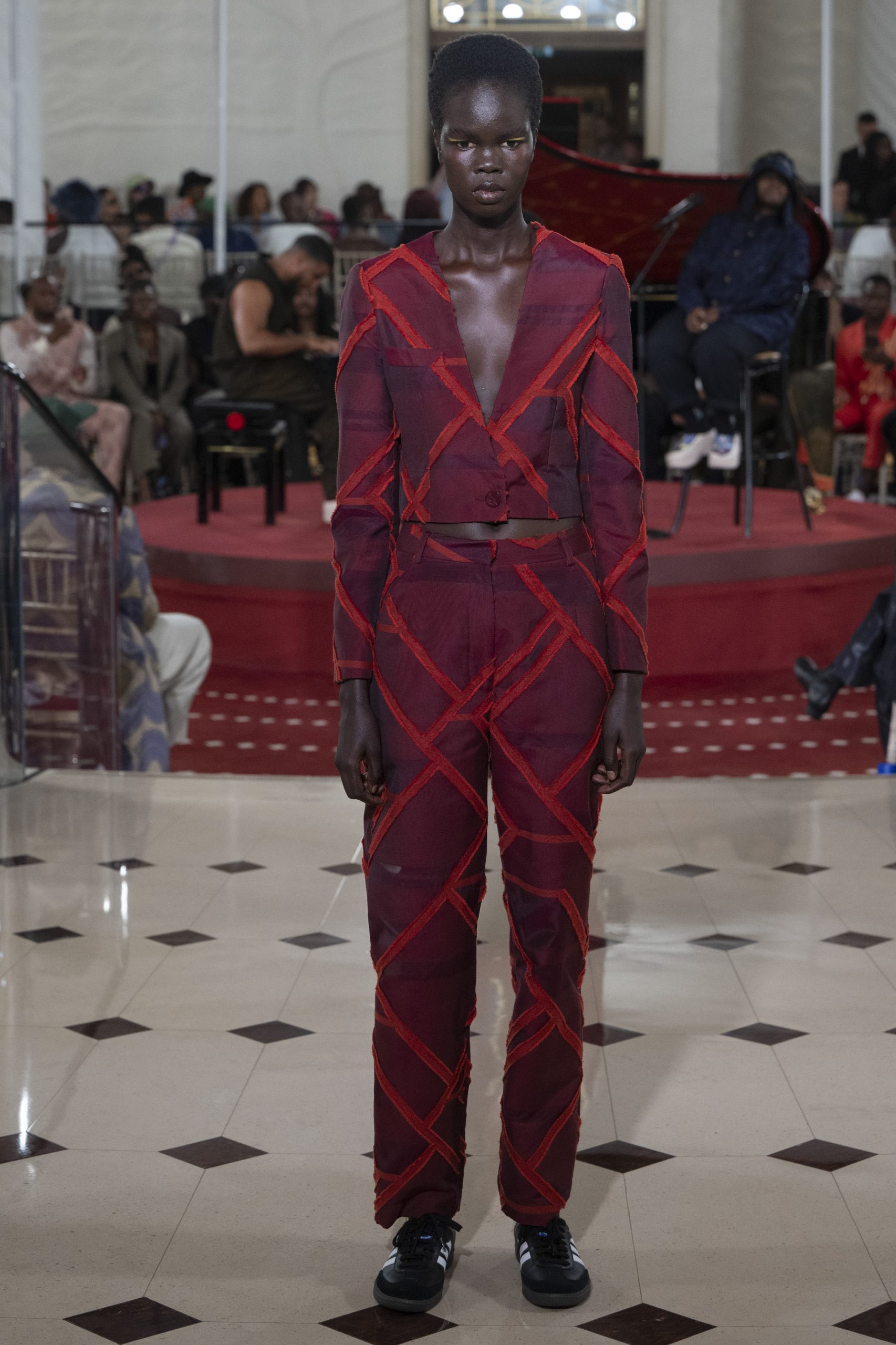 "The storytelling of this adventure is on textiles through daring colours and patterns" says Foday. 
Content Box
Techniques such as screen printing, quilting, weave and knitwear all used to amplify the story further. Every detail represents the hopes, dreams, and aspirations of those who have sought new horizons, leaving behind traces of their vibrant cultural heritage.

Content Box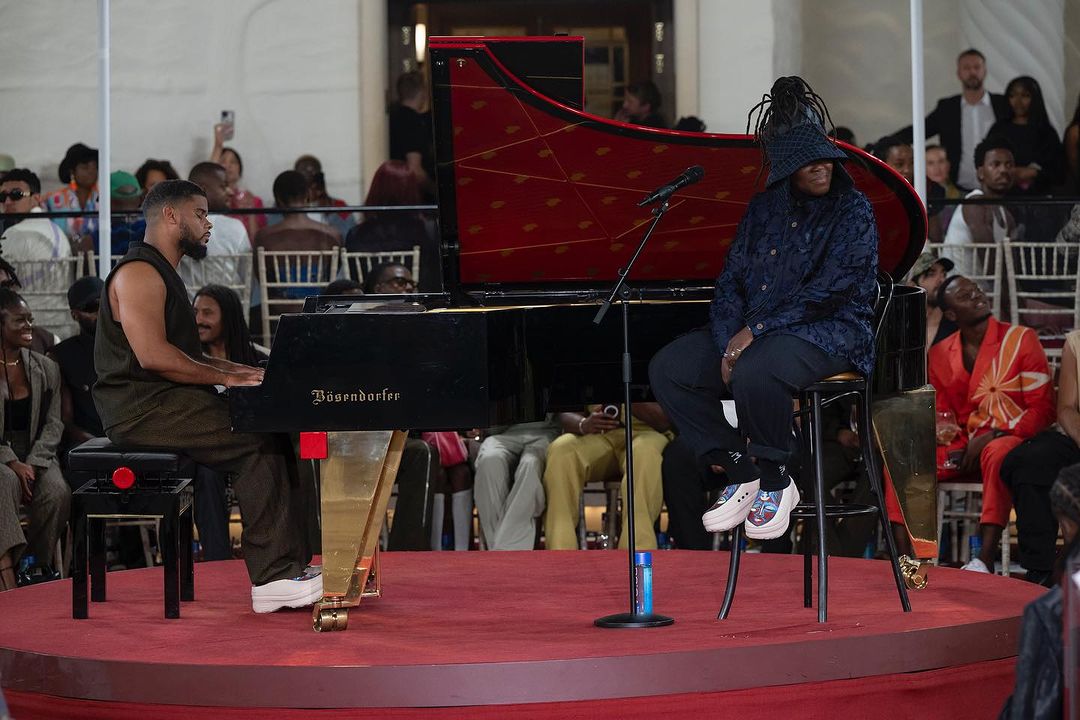 The show took place in the Four Seasons hotel at the Trinity Square, with guests seated in a circular formation, leading to a grand piano with pianist Karim Kamar and soul-singer Tawiah guiding the show through hypnotic arrangements. The venue, once the Port of London Authority, resonates with the migration stories that inspired the collection, paying homage to thousands of migrants who once passed through the building as they arrived in London in search for a better life.
Content Box
The collection kicked off with former Arsenal forward Ian Wright sporting a subtly monogrammed blue suit. Unknown T also made an appearance, showcasing Labrum's collaboration with Netflix' Top Boy and Hackney Wick FC in a classic British tracksuit adorned with pyramid patterns and golden embroidery. Other runway guest appearances included rapper Wretch 32, and presenter Eddie Kadi.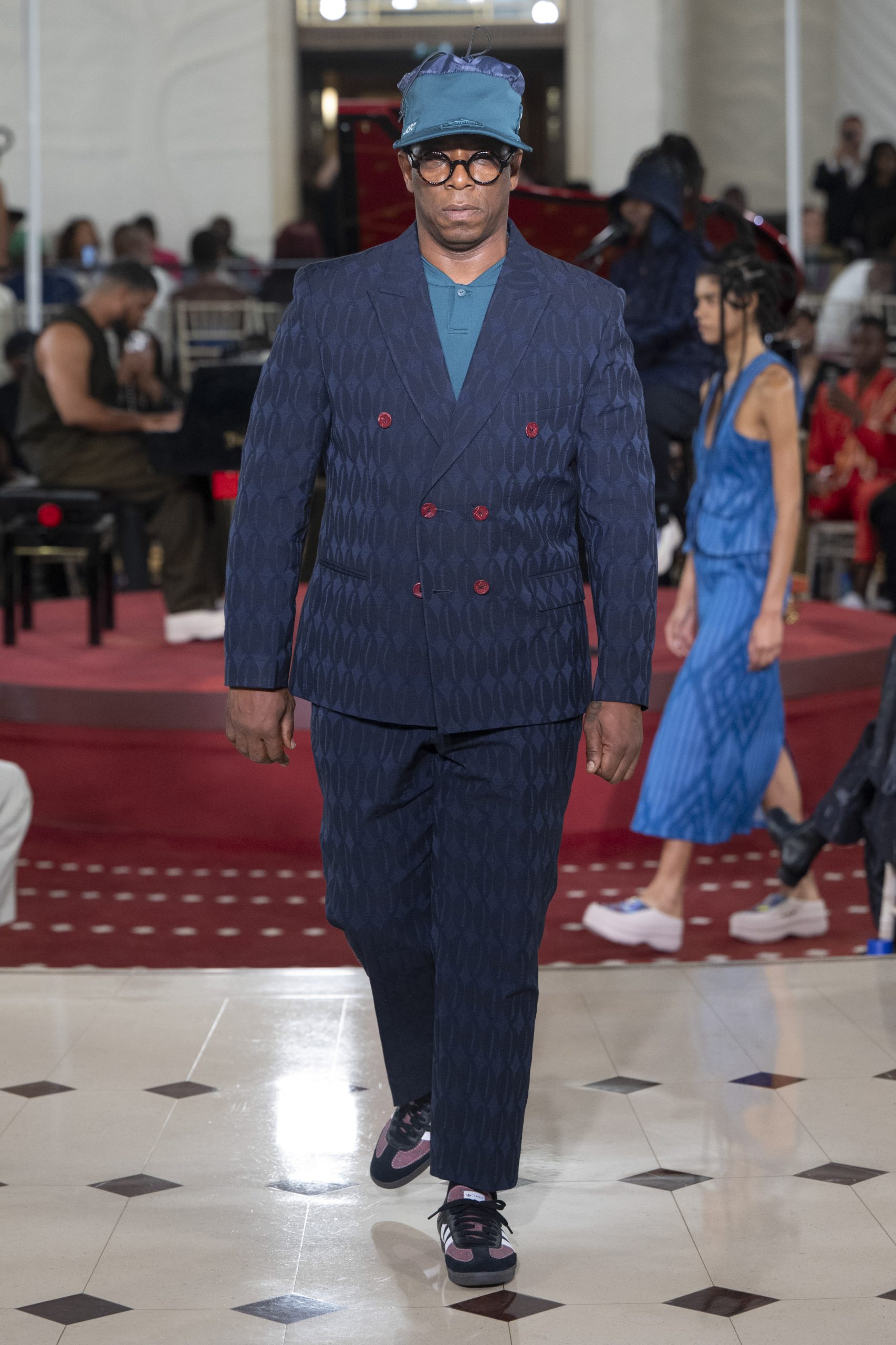 Content Box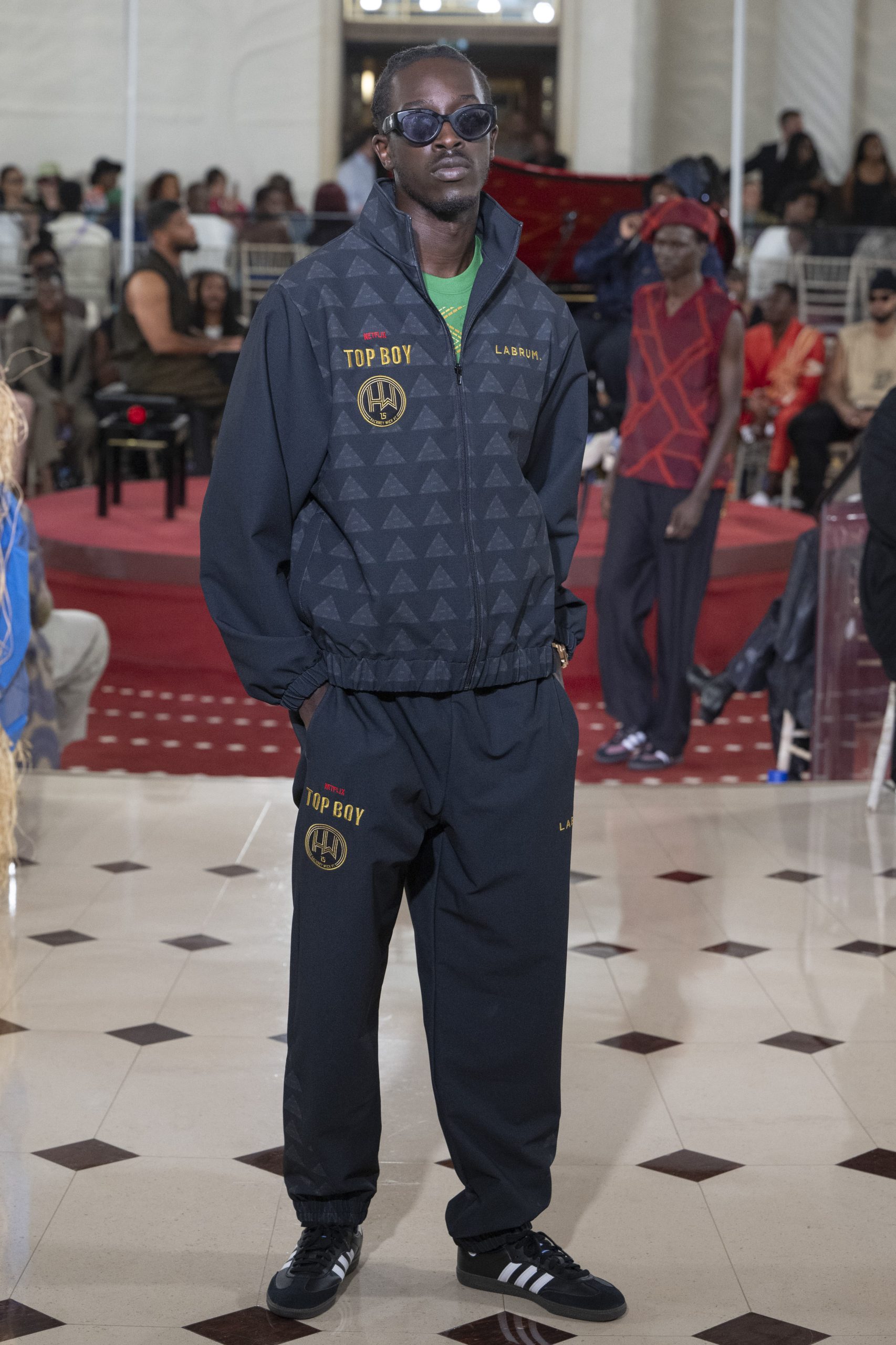 Content Box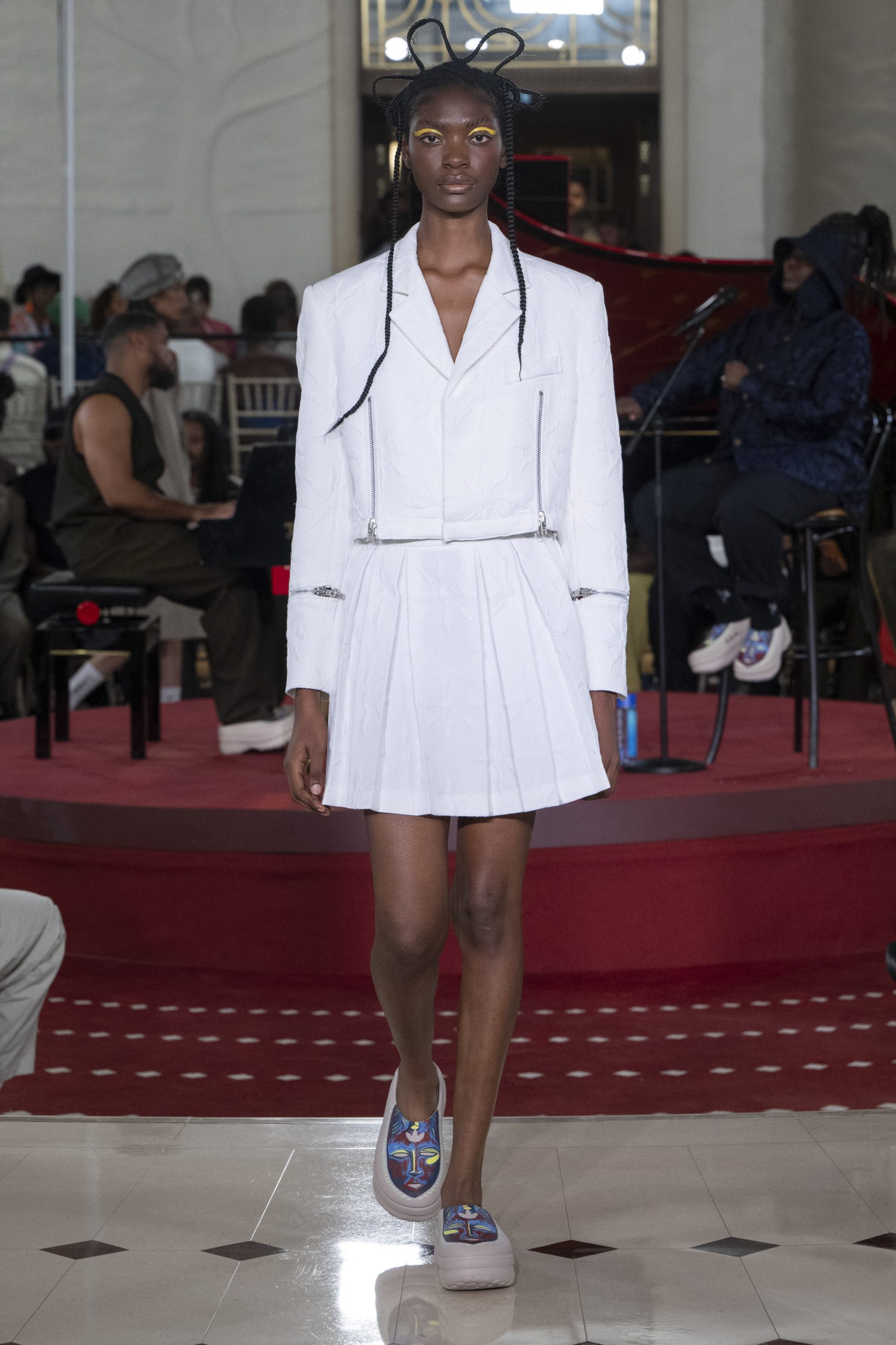 Labrum's SS24 collection also featured their exciting collaboration with Adidas. As models took to the runway sporting the revived Y2K Sambas, alongside the Stan Smith and adiFOM Mule, all decorated in textiles and artwork inspired by Nomoli.
Content Box
"The shoe is reimagined and adorned with our Mende and Temne mask repeat print and features our latest Nomoli figurine. With the collection and the Adidas Samba we celebrate the interconnectedness of humanity." declared Labrums founder.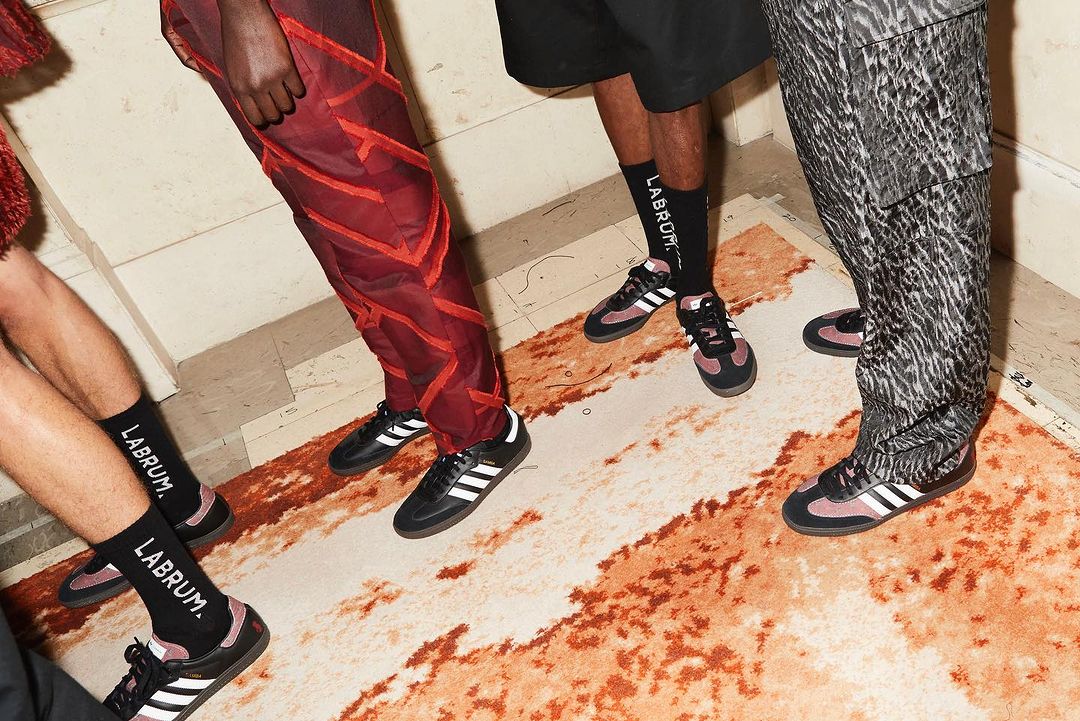 Content Box
Weaving together history, culture and contemporary fashion, Labrum seamlessly combines West African and British styles as it positions itself at the forefront of high fashion and Black culture.
Images: courtesy of Labrum.