Subtitle
Welsh creatives explore contemporary art at the iconic Manchester International Festival 2023
Content Box
From the immersive dreamworld of Yayoi Kusama, the dark movements of Sharon Eyal, to the thrilling imagination of Benji Reid and the satirical humour of Kimber Lee, we saw it all at Manchester International Festival. Along with five Welsh creatives, we headed up north from 12 July to 16 July to experience contemporary art, music and unlimited creativity at one of the world's biggest art festivals.
Content Box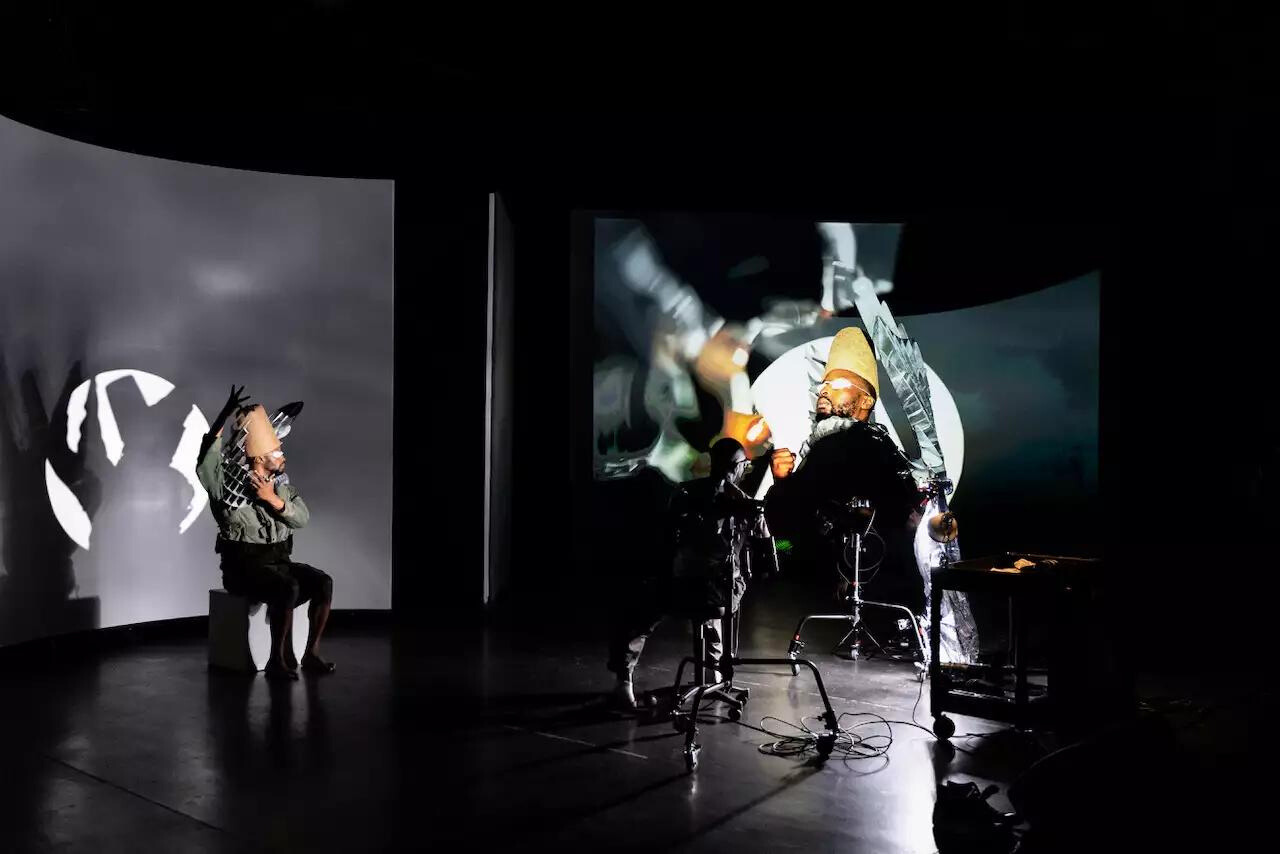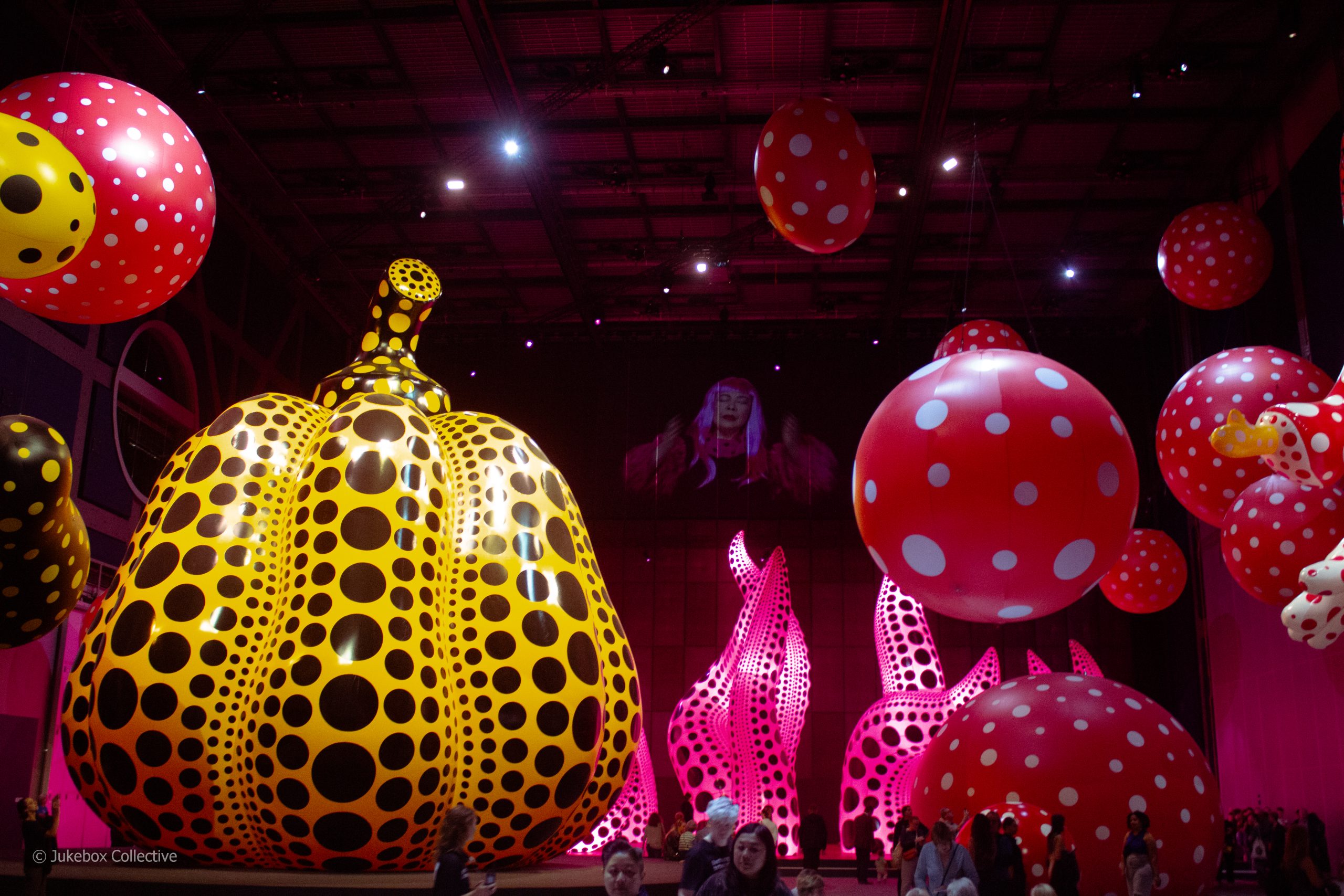 Content Box
Content Box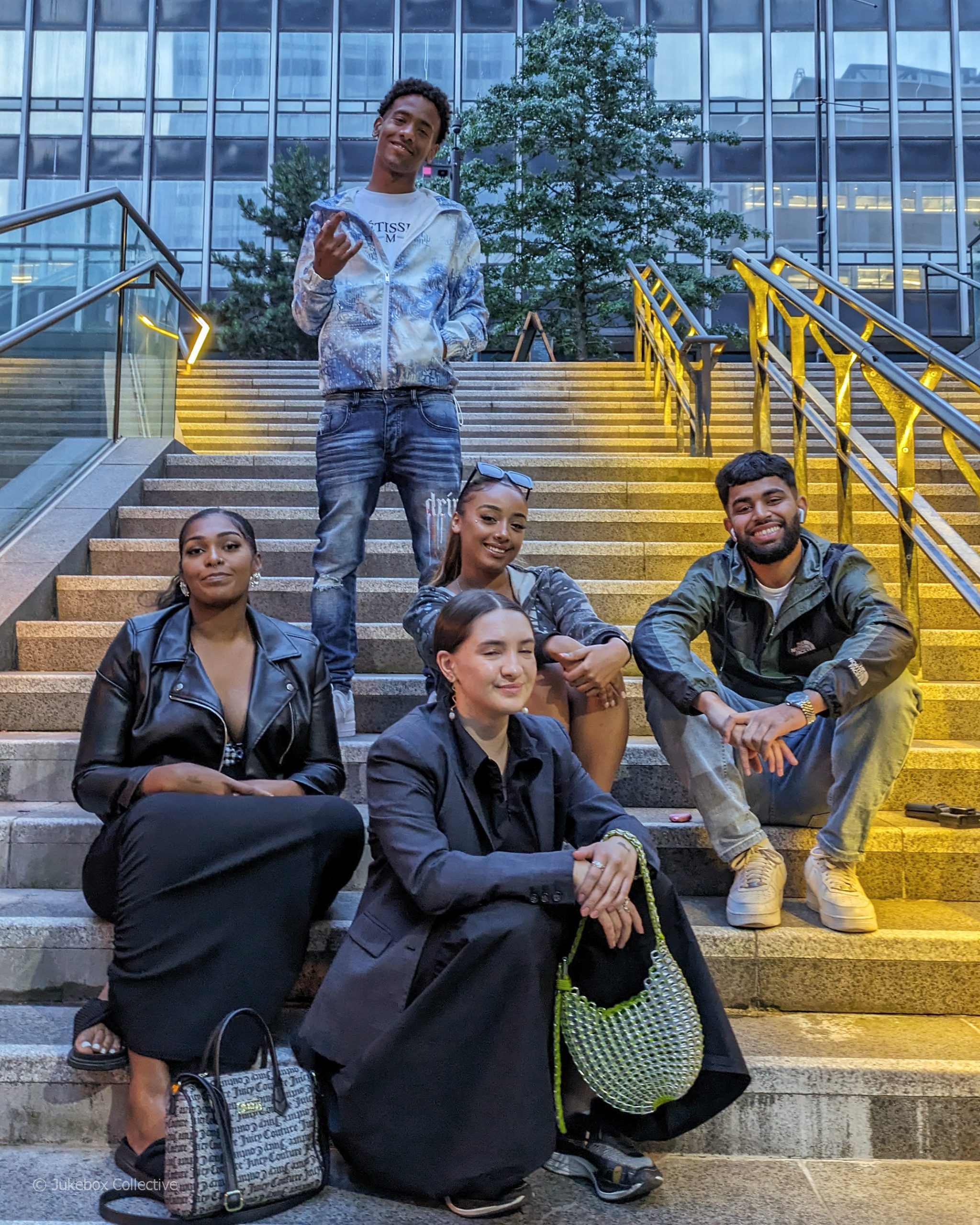 Content Box
After arriving in Manchester, we attended Benji Reid's Find Your Eyes at Manchester Academy. Reid, a hip-hop dancer and theatre-maker turned photographer, combined the threads of his work to create what he calls a choreo-photolist. A unique performance set-up where the photographer (Benji) guides three dancers – Salomé Pressac, Slate Hemedi and Yvonne Smink– through various scenes on his shifting studio/stage, as he captures stills of their movement, which are then projected onto two large screens on either side of the stage studio. The entire piece is narrated by Reid as he shares moments from his life in a reflection on the everyday battles black people face in the UK.
Content Box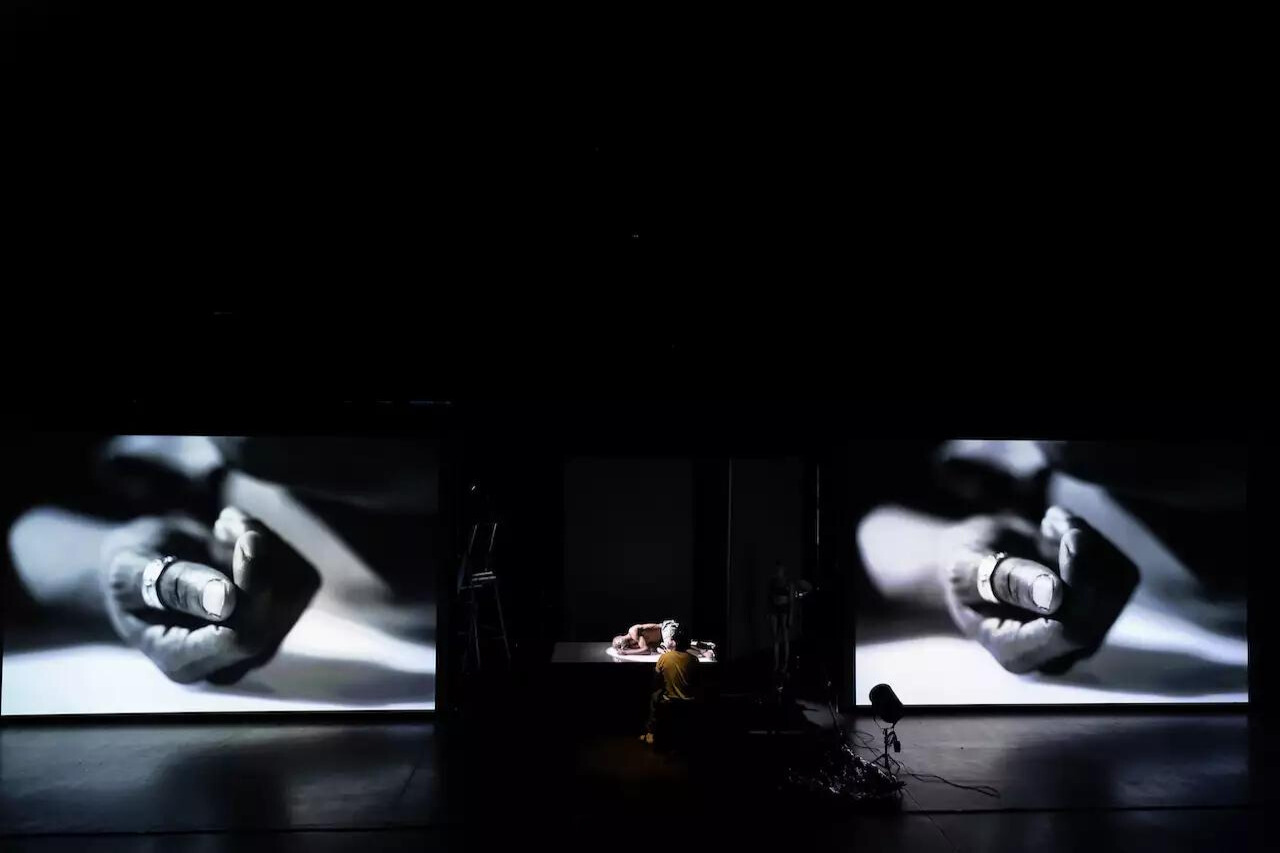 "It was absolutely amazing! He captivated everyone with his life story," said Miss Faithee.
Content Box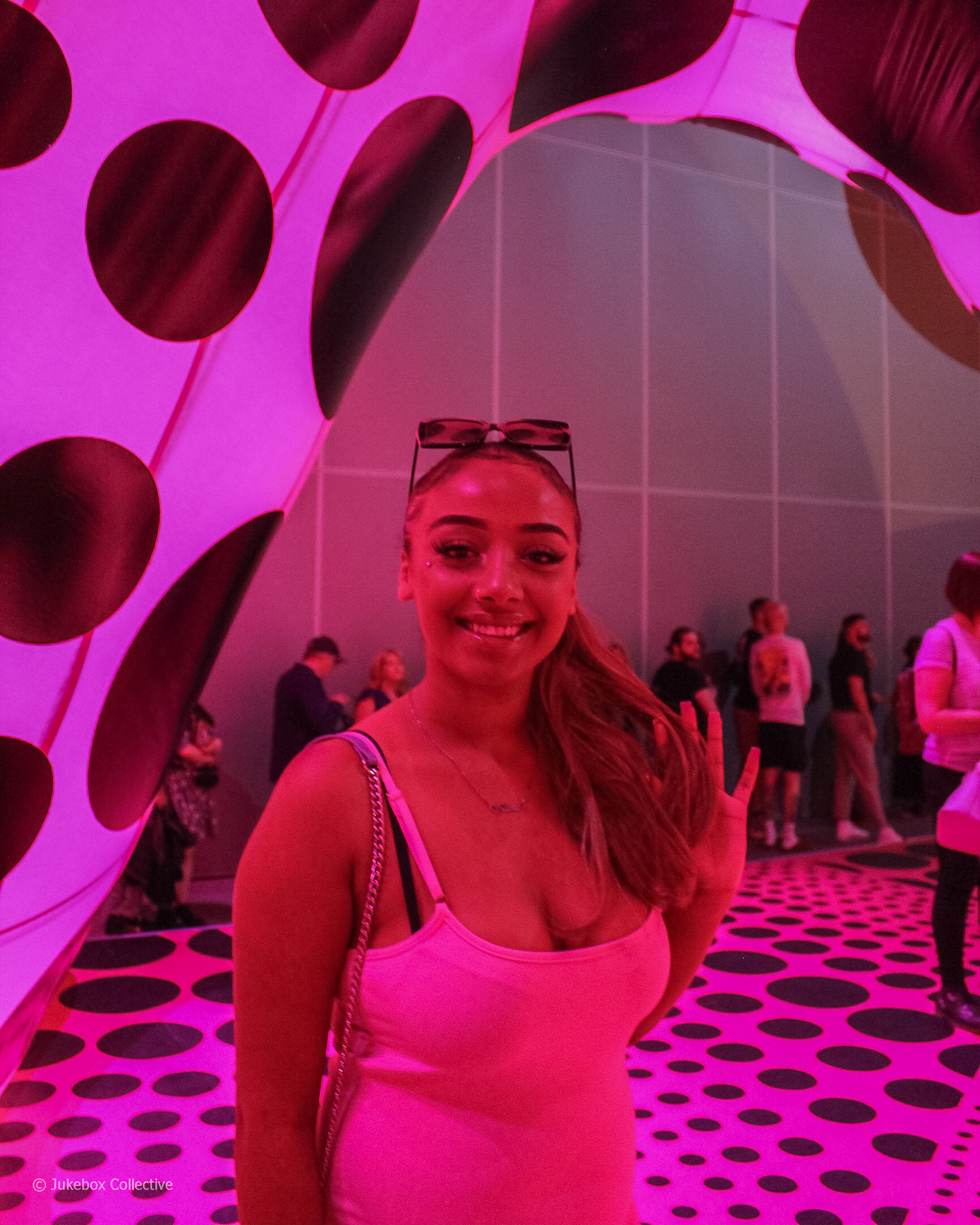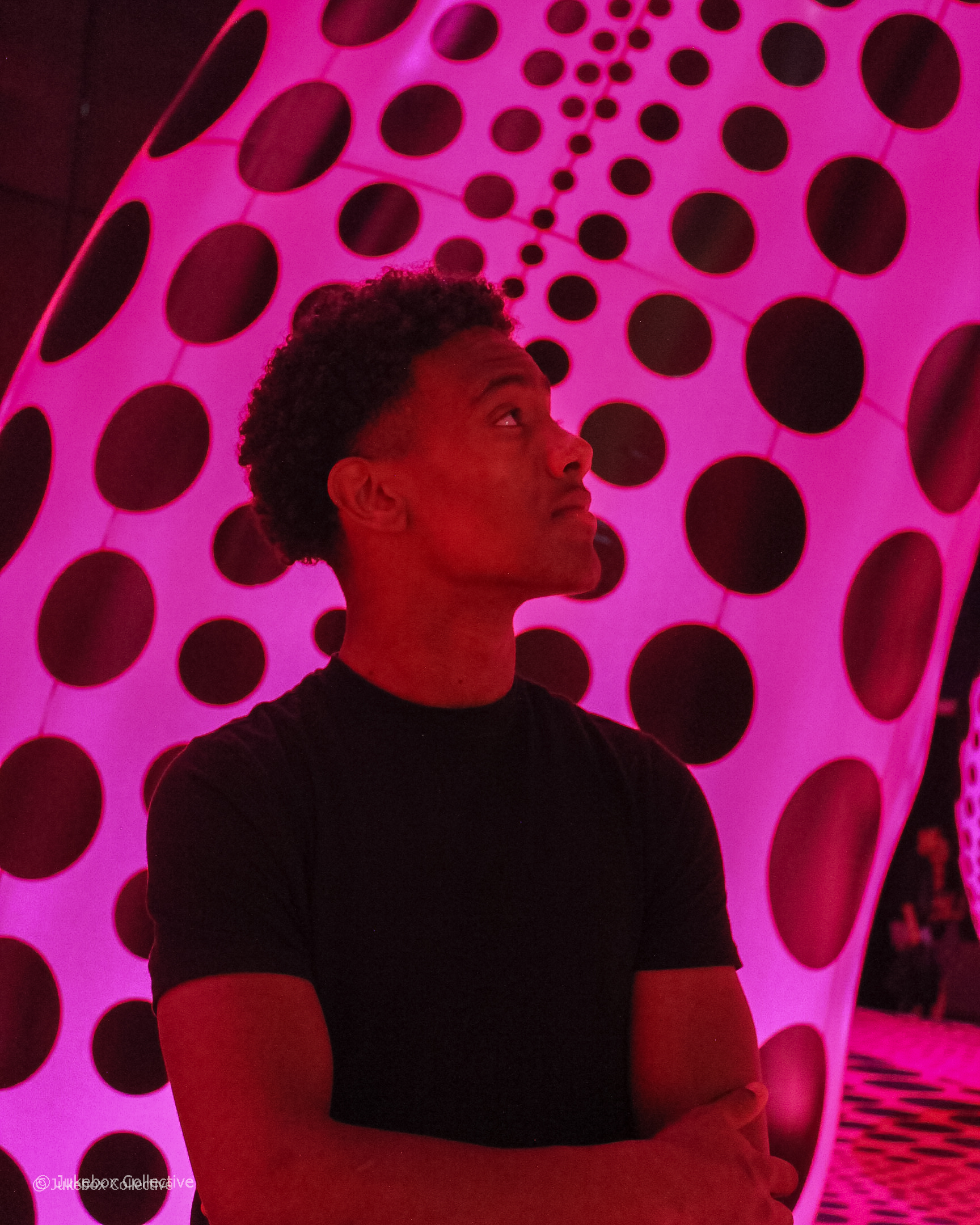 Content Box
Our second day at MIF23 started with the exhibition everyone looked forward to the most. Yayoi Kusama's You, Me and the Balloons, hosted at the Aviva Studios Warehouse. Her largest-ever show in the UK. It was a whimsical world of balloons and polka dots wherever your eyes landed, from the towering girl figure to the forest of neon pink tentacles and the projection of the 94-year-old artist herself overseeing the space. Our creatives had fun exploring this enchanting garden of quirky imagination.
Content Box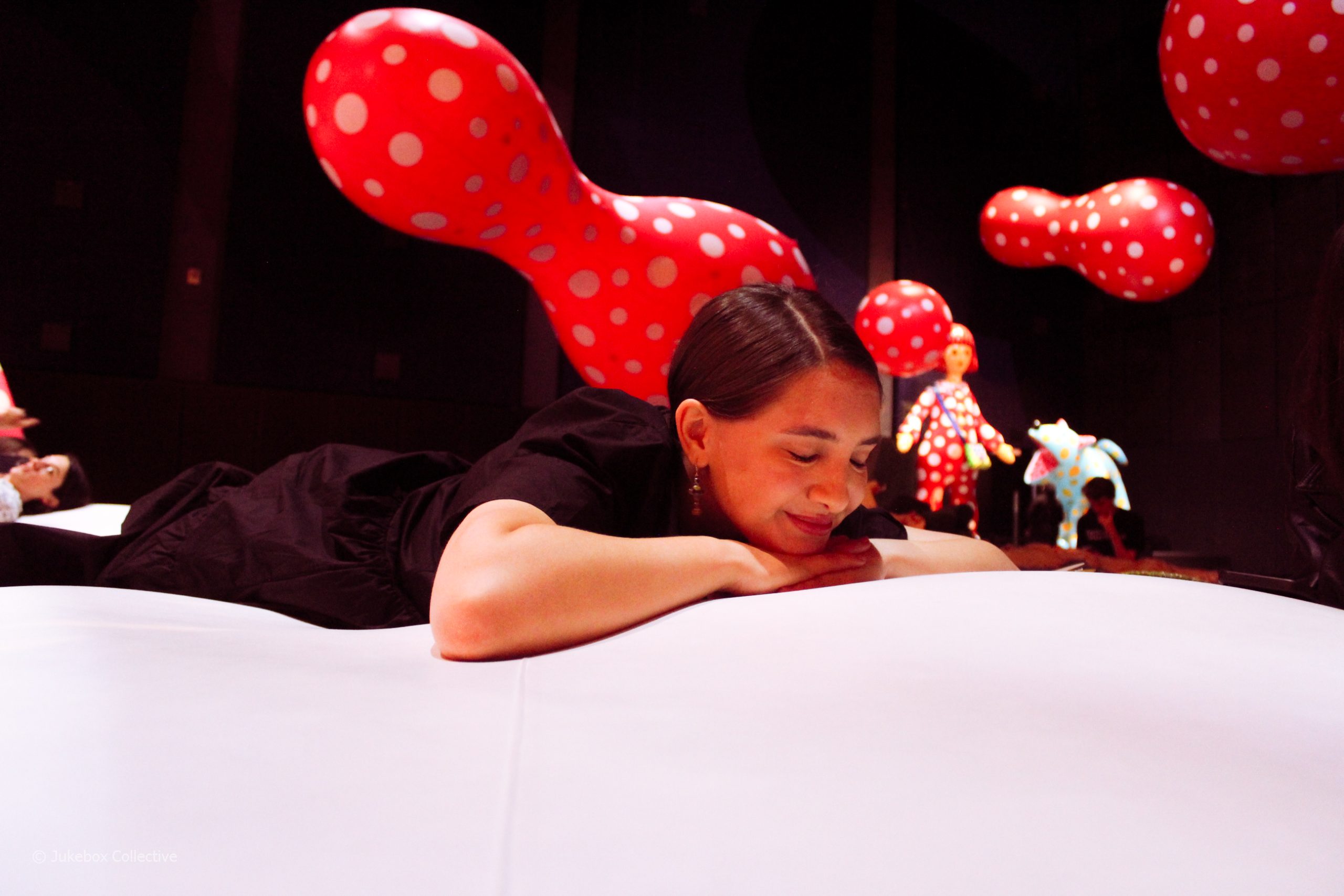 Reflecting on the exhibition, Ophelia shared, " I really enjoyed the clouds; they allowed you to be still, absorb the environment, and take in the sounds and sights around you."
Content Box
Next, we headed to The Whitworth Gallery. Where we experienced the work of contemporary artist Tino Sehgal. His work titled "This Entry" celebrates the connections between different worlds. Bringing together a footballer, violinist, cyclist and singer as they spontaneously engage with each other and occasionally with audiences. 
Content Box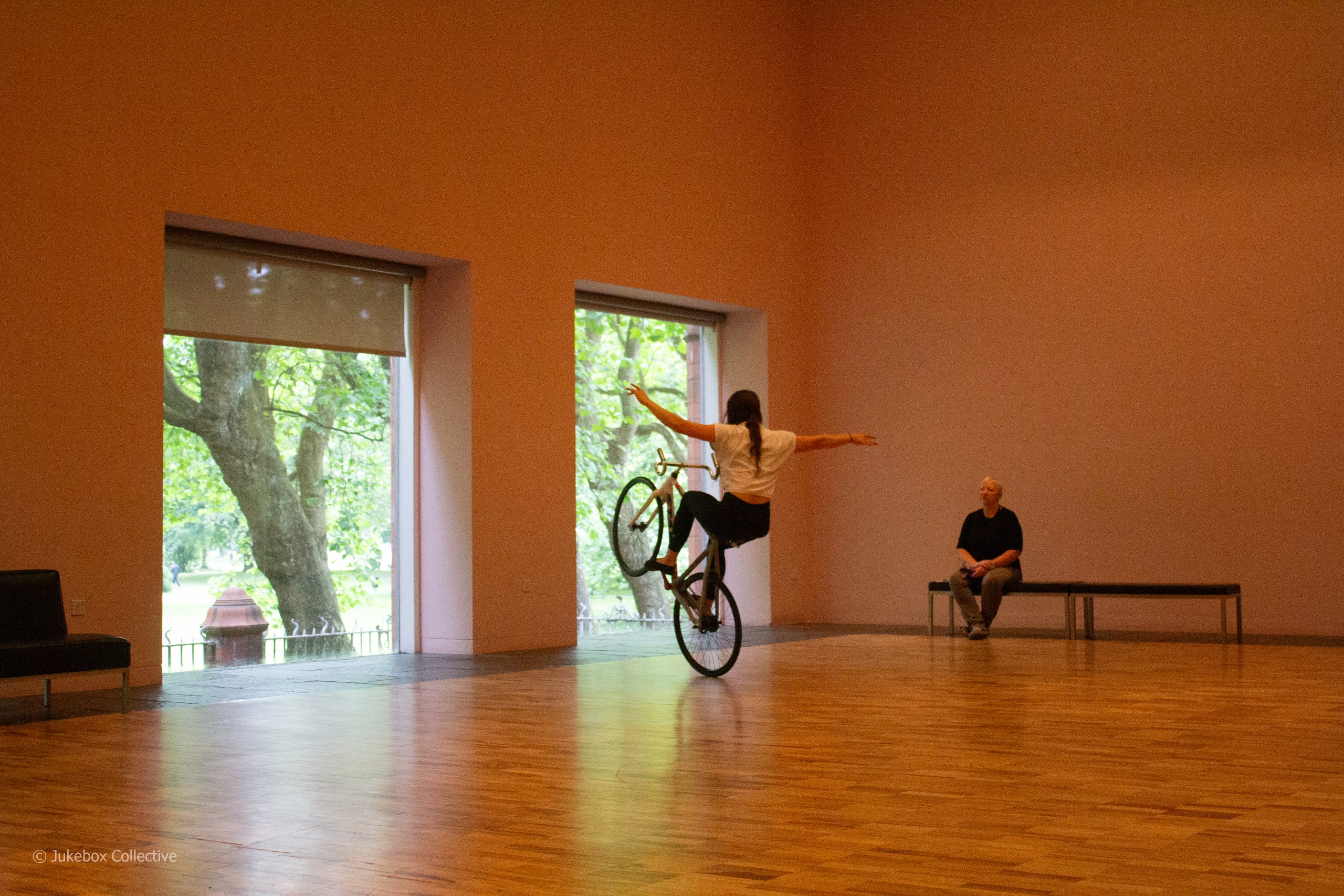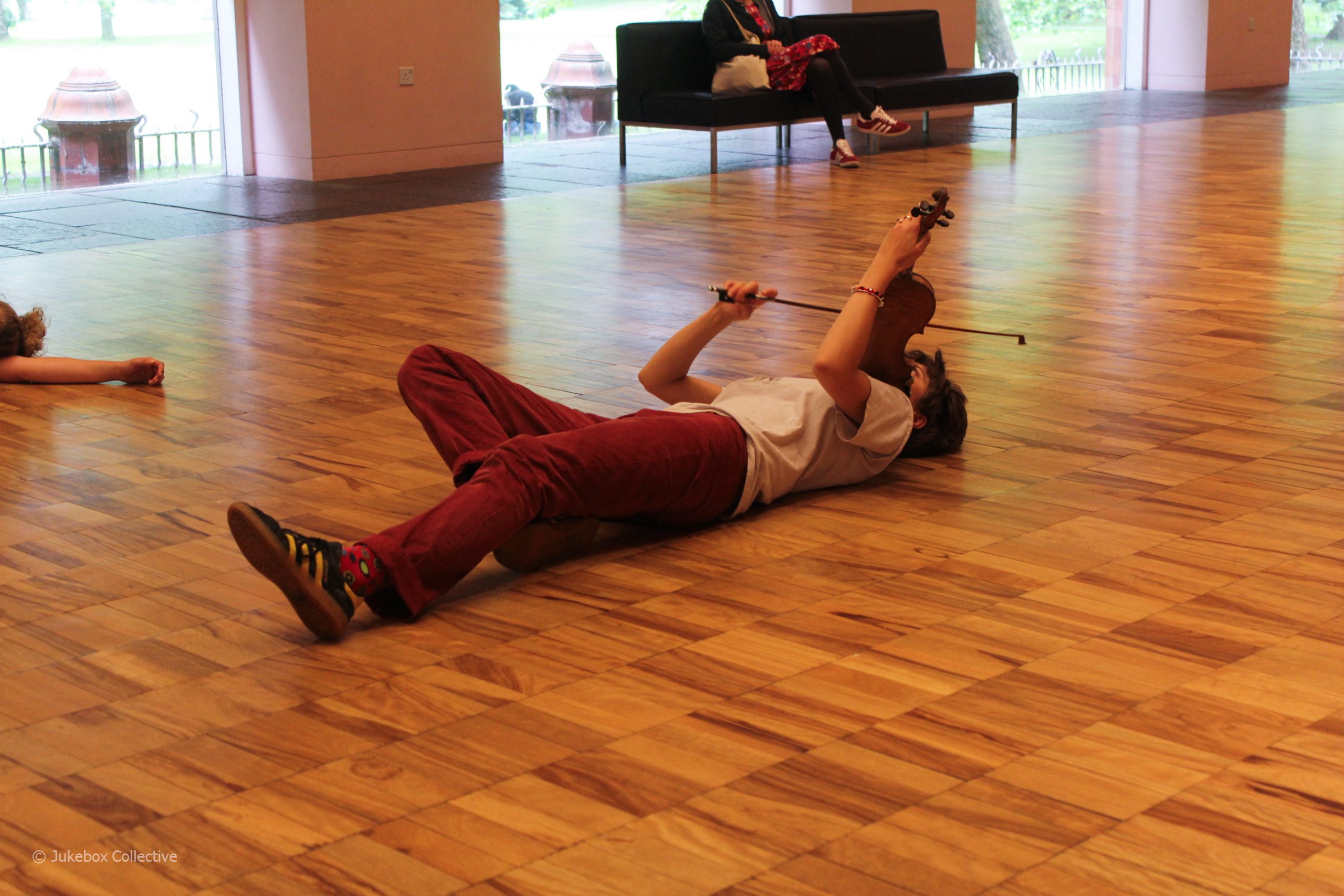 Content Box
We also explored Economics the Blockbuster: It's Not Business as Usual, a collection of works from ten art projects from the UK and beyond that bring positive change to their local economies in radical and disruptive ways. We loved seeing  Wrexham's Tŷ Pawb participating in the exhibition. Tŷ Pawb is a multi-award-winning cultural community centre bringing together art, performance spaces, and an independent market hall. Examples of each trader's works were displayed at the exhibition, with visitors encouraged to interact with their items and contact them directly. 
Content Box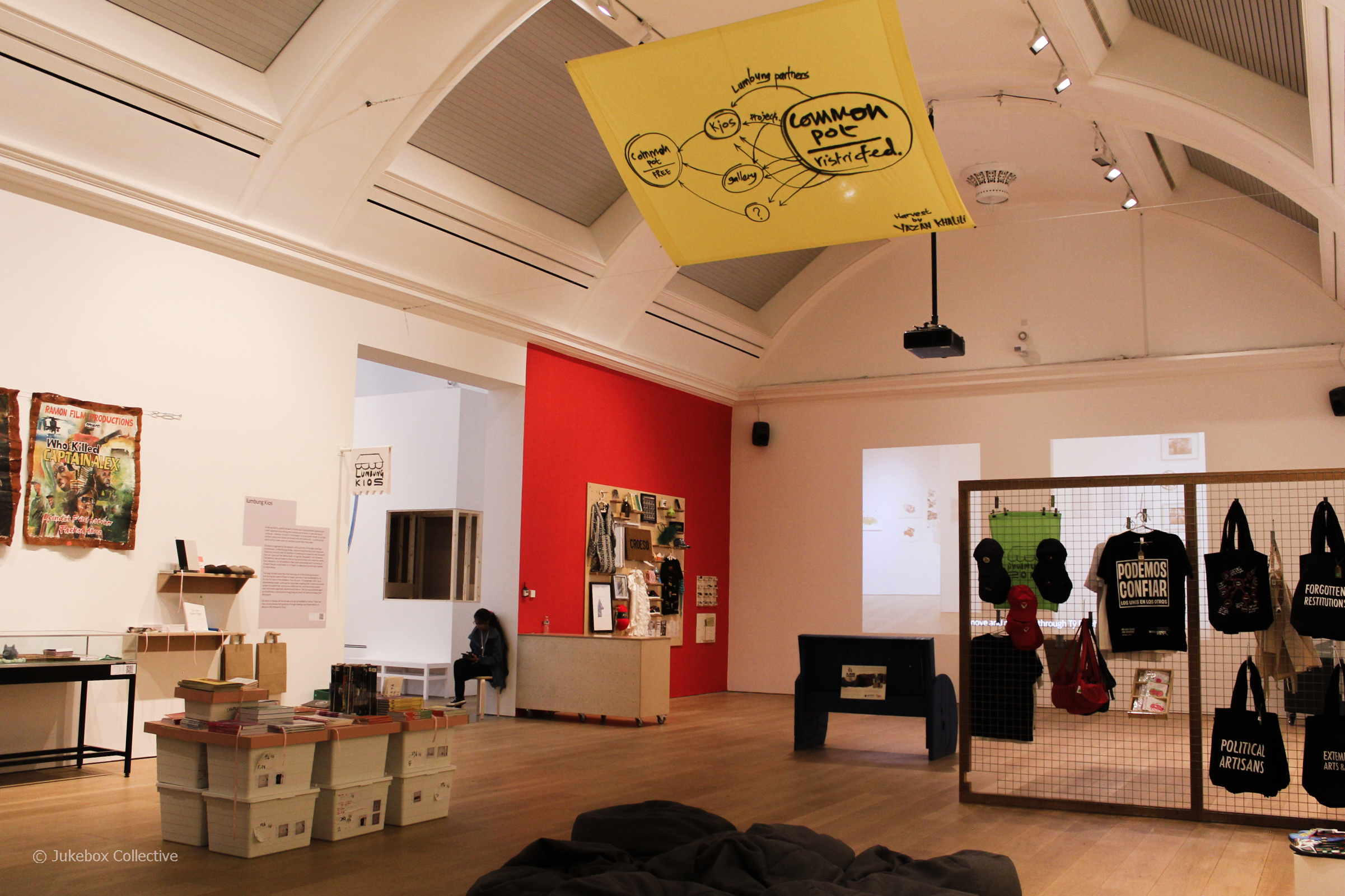 Content Box
Later, we met up with the Factory International fellows, a multidisciplinary group of resident artists whose work spans poetry, visual art, science and dance. Our creatives connected with Griot Gabriel, Hwa Young Jun, Kao Hove and Mandla. 
We ended our evening with R.O.S.E, an event combining dance and music in an immersive space. Created by dance director duo Sharon Eyal and Gai Behar, alongside DJ Ben UFO and London-based label YOUNG. Set in the New Century Hall, audiences filled out the almost pitch-dark room as the bass-heavy rhythmic beats of Ben UFO engulfed the senses before a group of dancers emerged into the space. Contouring and weaving their way through the crowd, we found the performance deeply moving and disturbingly mesmerising. 
Content Box
"I wasn't really into it, but I get that every performance has its own audience. I gotta give props to them, but it wasn't really my thing," said MoeConfidential after the R.O.S.E show.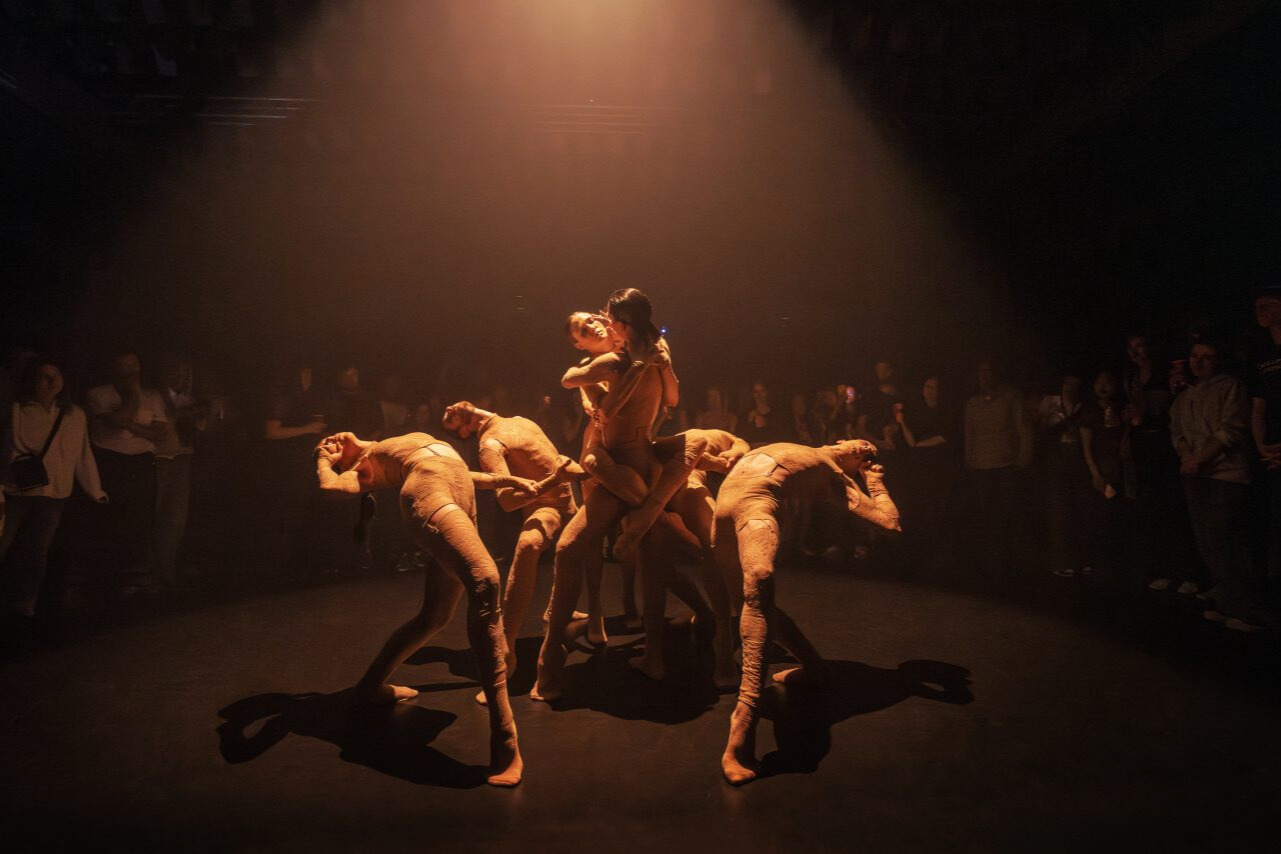 Content Box
Content Box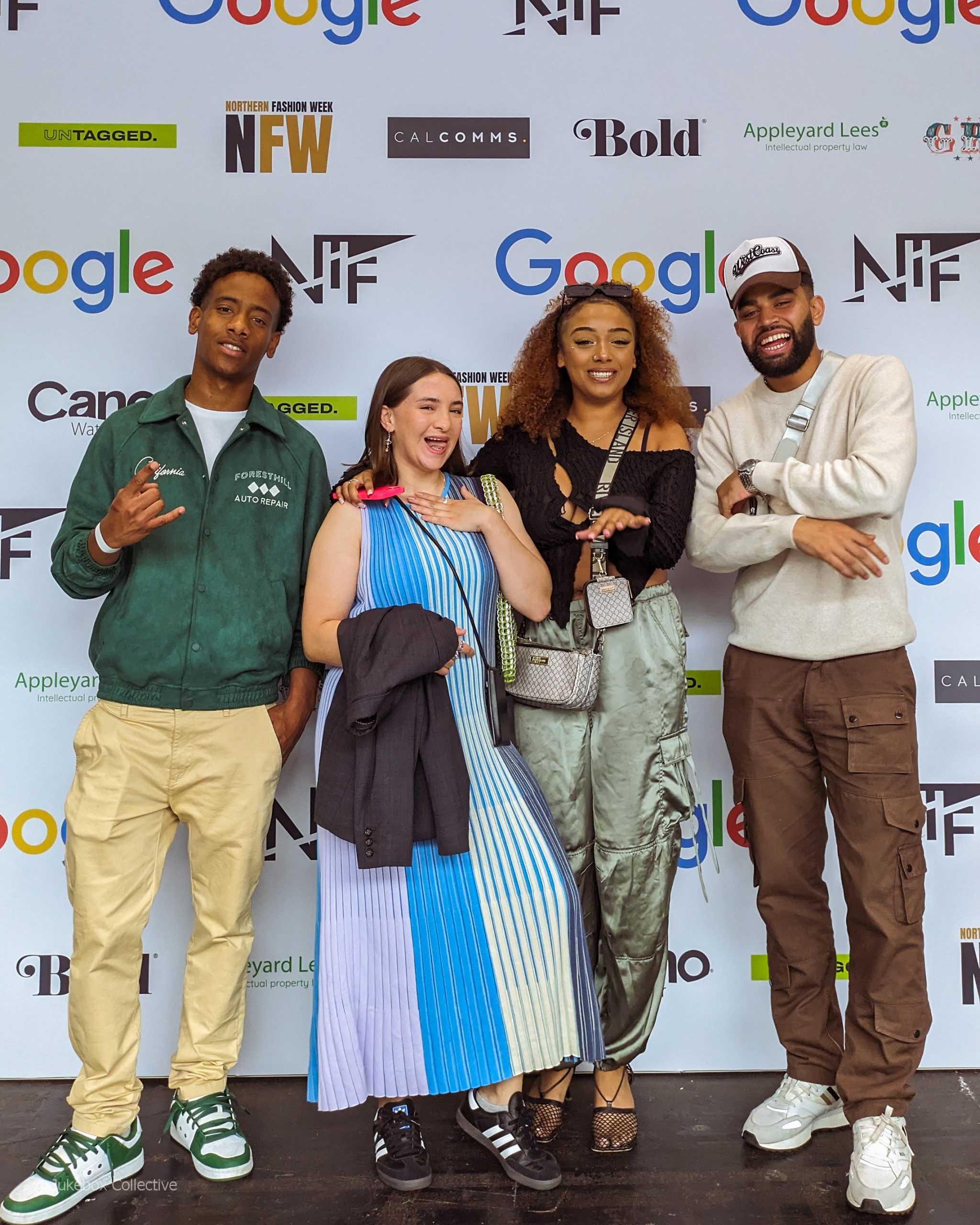 Content Box
Later that day, we attended Kimber Lee's Untitled F*ck M*ss S**gon Play at the Royal Exchange Theatre. The comedic play tells the story of a young girl lured by the promise of a better life in the West as a young foreign man arrives at her village. The man seduces and then abandons her, only to return years later with his Western wife to claim his forgotten child and forcefully rescue him from poverty, leaving her heartbroken and devastated. The story is retold over and over again through different times and places, from Japan to Vietnam and Huwaii and other vague "oriental" locations.
In its satirical humour, the play is about colonialism, one culture exploiting another and the added intersections of class and gender. In its repetition, the play challenges the stereotyping of Asian characters in Western depictions. And in its epic finale, we see our heroine confronting the societal pressures surrounding her as she finally breaks the status quo.
Content Box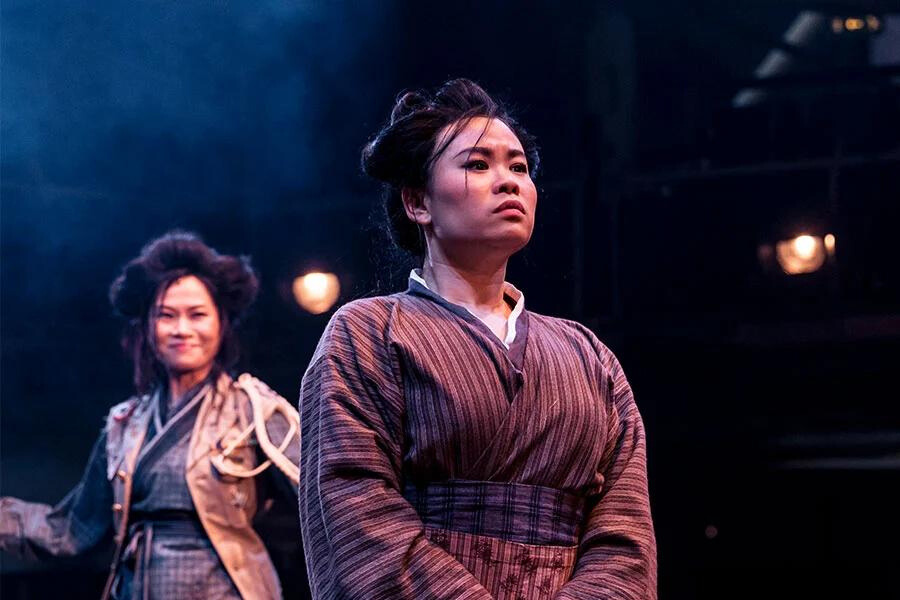 Reflecting on the play, E1even said, "The play highlighted a lot of the stereotypical qualities people assume Asian women have, like submissive, sacrificial… some people can be those things, but not everyone is like that, everyone is their own person, and it's nice to see that these issues are being addressed."
Content Box
We couldn't experience MIF without stopping by the Festival Square at Factory International's new hub Aviva Studios. An indoor and outdoor space set on the banks of the River Irwell. The square was scattered with casual seating, an array of street food vendors and a free programme of live music and performances throughout the festival's run. From late-night DJ sets and family-friendly activities to spoken word and bands, it showcased the best talent from the city and beyond.
Our highlight was the Homecoming party hosted on 12 July, featuring DJ Darka, Ebii Dagana, Abnormal Sleepz, Princethekid, Ralph the Sage and TillyTillz. As well as the Kusama Fashion Show, a showcase of designs created by fifty young people in Manchester, inspired by Kusama's You, Me and the Balloons exhibition.
Content Box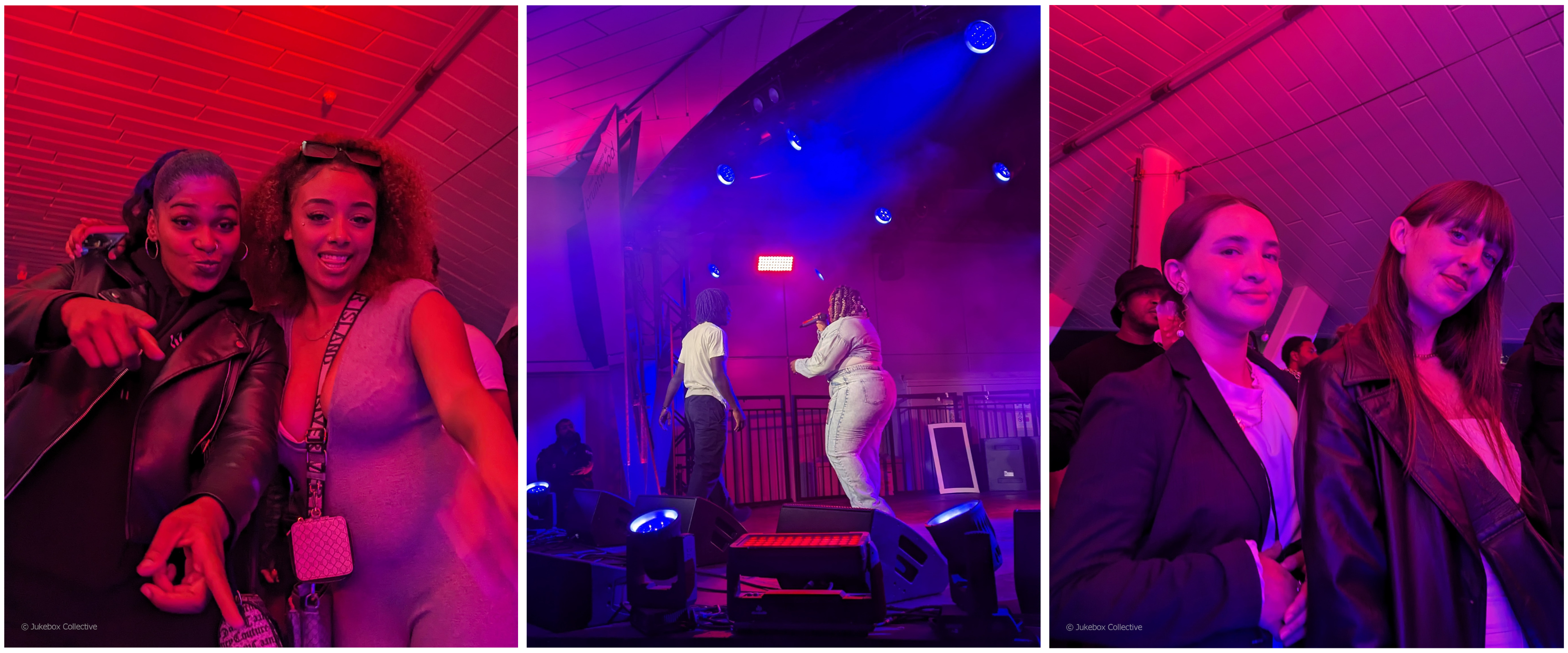 Content Box
Our experience at the Manchester International Festival 2023 was truly unforgettable. Our creatives had the opportunity to experience art outside their fields, connect with new artists, and leave the festival feeling inspired and motivated to continue on their creative journeys. By exploring new art forms, the artists were inspired to think more creatively and connect with other disciplines that they wouldn't have experienced in Wales.
Content Box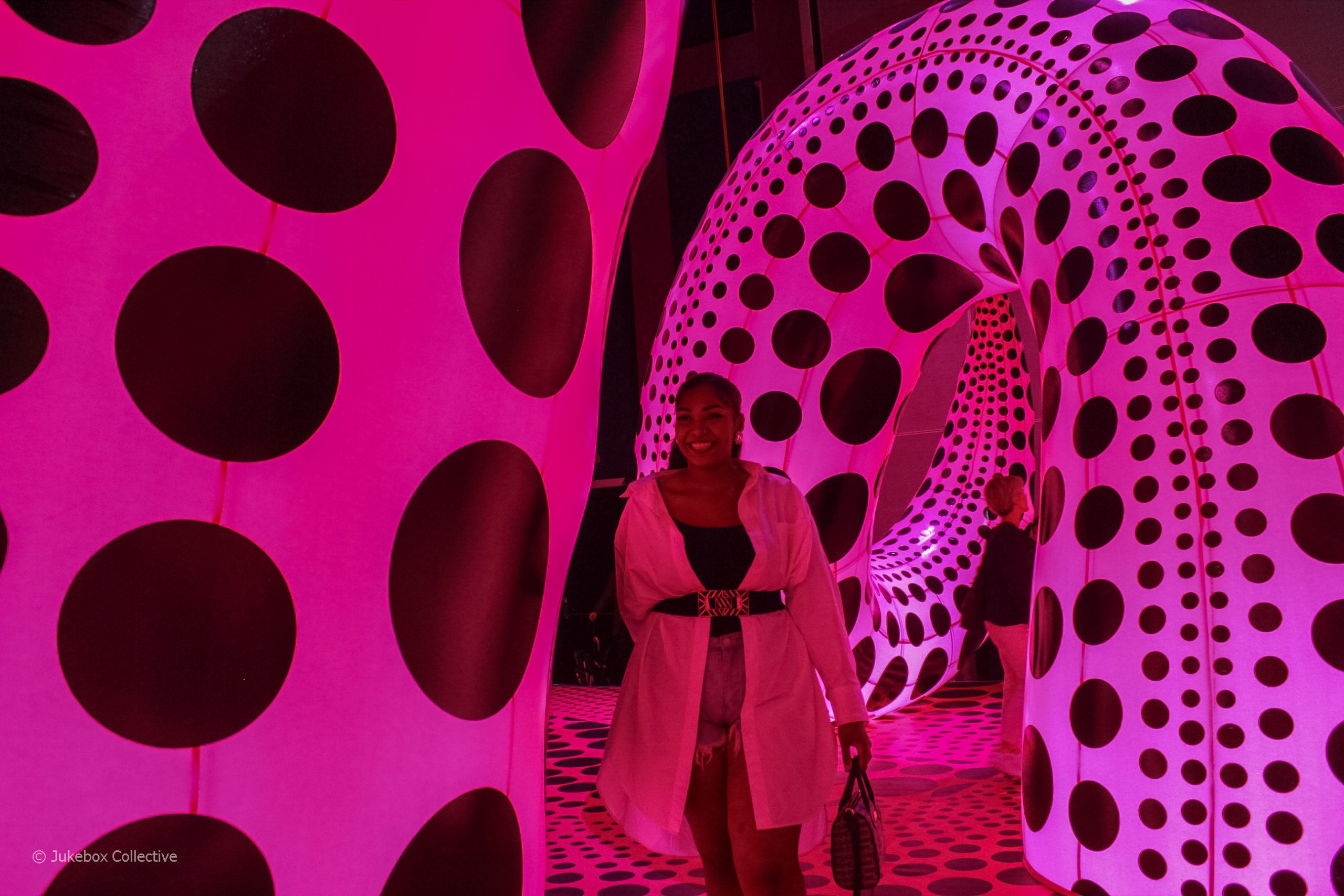 Content Box
The trip was delivered as a part of our Future Creatives project. The project began in 2021 through a community investigation into  the experiences of young black and minority creatives' in Wales, and has since grown into a highly collaborative and supportive network. The project highlighted a need for more inclusion of creatives in decision-making, community-led initiatives, and tangible long-term support for artists. In response, we have made a commitment towards curating events, and opportunities for this network in 2023 and beyond. 

Content Box
Are you a creator based in Wales? Join our mailing list to hear about our upcoming opportunities and receive a monthly round-up of paid jobs and commissions available for Welsh creatives.